At Think Shaw, we have an objective to make digital marketing services approachable to the last end of business enthusiasts. Whether you are a beginner or an existing player in the market, our tailored solutions will be compatible with your expectations. We believe in working as a synchronized team where everyone has a significant job role to execute a campaign on time & without leaving loose ends. With 50+ team members' support, we are capable of achieving any business goal.

Our dynamic research and development process always runs with room for improvement. We learn from the data-driven results to figure out the areas requiring necessary improvements. Up-to-date knowledge of search engine algorithms and new innovations in designing & development always keeps us a few steps ahead of traditional marketers. Do you need assistance with Google ads, Bing ads, SEO or something else? Just ask and consider it done. Try us to optimize your online business and experience a visible difference in your digital needs.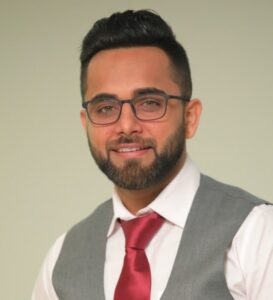 We aim to assist clients in achieving their objectives through innovative marketing and advertising strategies. Our comprehensive range of digital marketing services empowers clients, from startups to large businesses, to expand and succeed by leveraging creative growth opportunities.
At Think Shaw, our core values are the pillars that guide our decisions, actions, and the way we conduct our business. These values help us create a strong culture and shape the company's identity, creating a positive success-driven work environment.

Belief
We believe in our abilities and trust the skills of each individual in our team. This foundation of confidence enables us to take calculated risks, push our boundaries and overcome challenges. At Think Shaw, we encourage every team member to tap into their potential and strive for excellence in all they do.

Integrity
We are committed to acting with honesty, ethics and truthfulness in all aspects of our business. We hold ourselves accountable and take responsibility for our actions, ensuring we always do the right thing, even when no one is watching. At Think Shaw, integrity is at the heart of our relationships with our clients, partners and colleagues.

Perseverance
At Think Shaw, we demonstrate resilience and determination, remaining steadfast in our pursuit of success. We face obstacles head-on and learn from our setbacks, using these experiences to grow stronger and more focused. Our unwavering dedication to our goals ensures we continue moving forward, no matter the challenges.
Positive Mindset
We cultivate a positive outlook on every situation, recognizing the power of optimism to drive innovation and success. Our policymakers foster a culture of open-mindedness, embracing new ideas and opportunities with enthusiasm. By maintaining a constructive attitude, we inspire and empower our team to achieve their goals.

Teamwork
Collaboration is key to our success at Think Shaw. We maintain a supportive and inclusive culture, where diverse perspectives and backgrounds come together to create synchronized and innovative solutions. Our team members collaborate, share knowledge, and celebrate each other's achievements, creating an environment where we can all thrive and grow together.
Working Hours
Monday – Friday
24 hours