Strategic Display Advertising Services That Get You Results
Are you expecting a higher traffic rate, but conventional SEO services are not competent enough? How about taking advantage of digital display advertising? We at Think Shaw focus on combining creativity with our technological expertise to create strategic digital display ads that help brands reach their target audience to connect and convert. We house a team of creative and skilled marketers who create high-quality display ads, enabling you to advertise your products.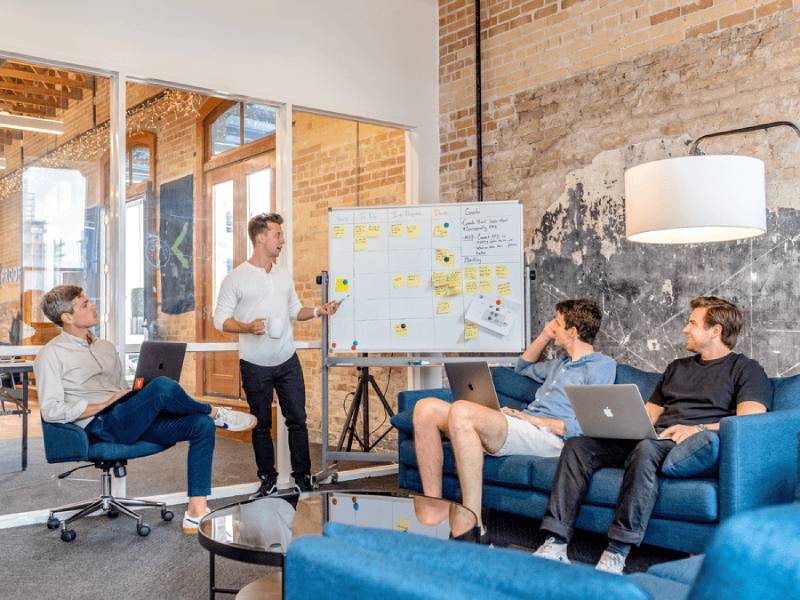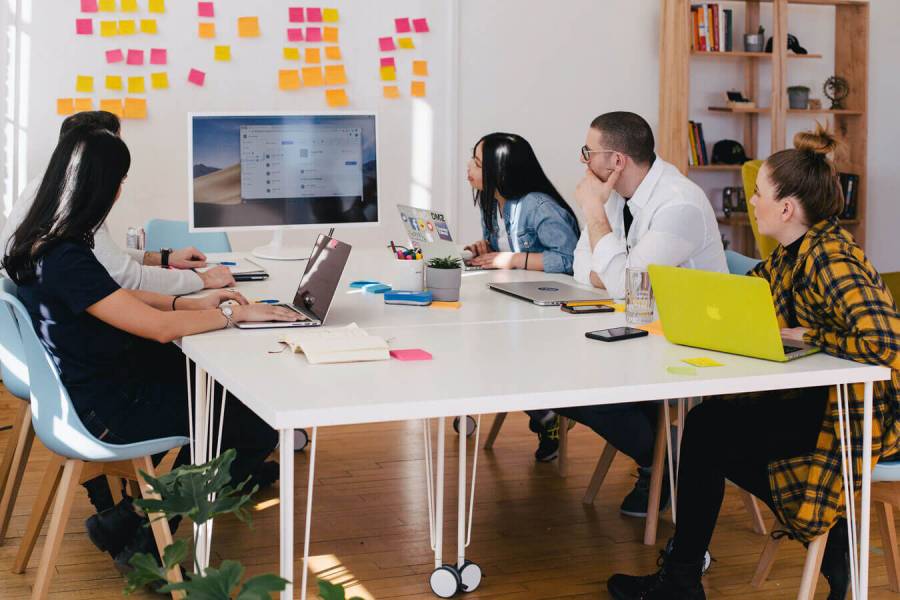 Understanding What is Display Advertising
Display advertising is a type of marketing strategy to convey a profitable message visually through logos, videos, animations, images, texts, or other graphic representations. Digital display advertising aims to target potential customers with particular characteristics or traits to increase the effects of the ads. Display ads capture the attention of your audience and deliver the brand message. This is one of the most productive and effective ways to enhance brand value.
As of 2021, approximately 65.6% of the entire population of the world has access to the internet. This provides businesses and brands an enormous opportunity to reach out to a wider audience. Think Shaw knows how to harness the potential of displaying advertisements and execute successful campaigns.
Types of Display Advertising
Display advertising can give a boost to your existing marketing campaigns. It can raise awareness for your brand, which helps in driving more traffic to your website. Here are the three types of display advertising that can help your business reach your target audience.

Native Ads
Native ads match the style and look of the content of the website or any other platform on which they appear. These ads are found as recommended or promoted content on various web pages, but they may not even look like ads. Instead, these ads are designed to look like a part of the site's editorial flow. When designed effectively, Native ads do not look odd or disruptive for visitors. The visitors may know that it is advertising content; it does not look odd. Native ads can attract the attention of audiences without any negative impact on the overall experience of the user.
01

Responsive Display Ads
Responsive display ads for the Google Display Network (GDN) can be used as a part of both standard display ad campaigns and smart display ad campaigns. They save time while increasing the reach throughout the web. These ads can automatically adjust their size, format, and appearance for the available ad spaces. They can be shown as a large image as well as a small text, depending on the space available for the ad. This means you can use responsive display ads for any device and any site.
02

Dynamic Retargeting Display Ads
Dynamic retargeting display ads are a great way to retarget audiences of your specific products or services that they viewed previously on your site. These ads allow businesses to get more creative with their retargeting campaigns. With dynamic retargeting display ads, you can build leads and sales by enticing previous visitors back to your site. Return and convert by using tailored retargeting messaging.
03
Use Display Advertising Services for Your Brand Awareness
If you are looking to get more users to learn about your business but are not sure how to do that, display advertising services can help you. Think Shaw is a digital marketing agency that offers creative display advertising services for businesses to showcase their brand directly to their customers. We understand just how effective display advertising can be for your business, and that's why we use a combination of creativity and strategy to ensure that your brand reaches a wider audience. Our marketing team focuses on building customized plans for every business to reach its target audience at different places. We are able to create unique display ads campaigns by leveraging our experience and expertise in digital marketing, including paid media strategy. At Think Shaw, we aim to help your business grow and reach your goals by connecting with your customers.
Display Advertising Services We Provide
We, as a display advertising agency, understand that all display ads are different from each other. They all serve different purposes according to the overall digital display marketing strategy and goals. That is why we provide comprehensive display advertising services and help you reach your goals. Here are some of the display advertising services we offer:

Display Ad Audit & Strategy
It is not possible to build a successful display advertising campaign without planning a strategy. While most agencies focus only on paid search PPC audit, at Think Shaw, we offer a creative and competitive digital advertising audit service specifically customized for your brand and its ad needs. We create a display advertising strategy for your business by combining the information of existing display advertising campaigns and your business goals. Our team of experienced marketers makes the roadmap that sets your business for success from the beginning. We determine the best display ad audit and strategy to attract your target audience.
01

Ad & Campaign Management
A specifically designed advertising campaign can help your business reach its target audience across different platforms. Think Shaw understands how a simple paid digital display marketing campaign can help in increasing your brand awareness. That is why we focus on taking your marketing initiatives to the next level with our creative campaigns to suit your needs. We are a display advertising agency that has a team of professional marketers who manage paid media campaigns in real-time and work across all major display networks. Our team always comes up with a creative and effective advertising plan that suits your needs. e.
02

Creative and Messaging Development
Digital display marketing helps in grabbing the attention of your audience when it is created nicely and effectively. But developing unique and creative messaging strategies for your ads can successfully market your business. Think Shaw, as a display advertising agency, help you position your business using these strategies and influencing every bit of message related to your business. Our messaging strategy helps you build brand awareness and give information about your business to your customers. Your customers are more likely to engage with our tailored messages in the ad copy.
03
Just like a business caters to the requirements of the customers, similarly, the customers may also be interested in certain topics and this is where topic targeting comes in. With the help of topic targeting, you can surely place the display ads on the website. At Think Shaw, we take pride in providing top-notch display advertising services with a motive to only deliver the best outcomes. We are a reliable display advertising agency that leaves no stone unturned to meet the expectations of the customers yet keeping in mind their prerequisites. Hence, place your ads on web pages, apps, and videos about those topics without any further ado. As a reputed digital display marketing company, we are able to deliver effective and efficient solutions with immense dedication, hard work, and complete enthusiasm.

Website Placement
Once you create a website and take into account every single design aspect, you are halfway there. But, there is still so much to do. Basically, this is just the beginning of everything you need to do about website placement so that your website is visible to the potential customers on the search engines. At Think Shaw, we offer top-tier display advertising services and website placement is no exception. We know for a fact that ads placement does matter which is why we are encouraged to offer the best quality services. In all, website placement is a vital step that will not only optimize your campaigns but also help you meet new consumers at the right time in the right place.

Programmatic Ad Buying
There is no denying the fact that the data-driven, the digital ecosystem is expanding and so are the number of people seeking to understand its complexity. Well, programmatic ad buying explains all the display advertising services that are aggregated, analyzed, and optimized online with the help of side software algorithms and interfaces. And, in a world where every single consumer wants great quality news, up to the mark content, and open forums for social interaction to be subsidized with the help of display ads, programmatic ad buying is a great thing. At Think Shaw, a well-known display advertising agency, we offer display advertising services yet establish goals and requirements of our clients. Once everything is done in the right manner, our team of professionals put into action their experience and expertise to bring forward creative strategies and techniques to employ within your website.
UX Design for landing pages
The main aim of a landing page is to convert current visitors into potential customers. A landing page is basically the very first thing a visitor sees since it is representative of the whole website. However, if the page is not designed in the right manner, no visitor will like to stay on it. Basically, it is the usability of the page which describes how effective it is to carry out its function from a user standpoint. If the landing page fails to state what precisely a company offers, visitors leave, hence, UX design for landing pages is a must and at Think Shaw, we do it for our clients. As a well-renowned display advertising agency, we make sure that our team of professionals spare no effort to design the landing page in the best way possible.

Conversion Rate Optimization
Conversion Rate Optimization is explained as a well-known practice one follows in order to increase the percentage of users who conduct a certain action on a specific website. Now, when it comes to the final outcomes, buying a product, clicking 'add to the cart', opting for a service, filling a specific form, or clicking a link is no exception. Get this service from the highly skilled and trained professionals at Think Shaw, a reputed display advertising agency. We are a trusted digital display marketing company that offers all of our clients top-of-the-line services.

Analyzing and Reporting
At Think Shaw, our SEO is precisely based on analyzing and reporting. Our group of extremely skilled and experienced professionals find out and analyze the keywords which are apt. As a result, you will be able to target the right audience. In addition to this, we also keep a check on the current techniques and strategies followed by the competitors. It is because of our uncompromised quality work and honesty that we are able to deliver smooth and proficient solutions to our clients also keeping in mind their requirements. As a display advertising agency, we welcome businesses of all types.
Benefits of Display Advertising
There are a plethora of benefits of display advertising services you get to enjoy if you opt for the same with Think Shaw. Read the below-mentioned benefits and make a move without any further ado.

Better brand awareness
Get in touch with the professionals and Think Shaw and opt for display advertisement services today. With our high-quality services, we bet you will reach new customers. Build positive brand perceptions, and also climb the ladder of success. Your brand will gain more popularity if the visibility increases. The team of experts at Think Shaw, a trusted display advertising agency, leaves no stone unturned to let you place your brand message via video, animated banners, and rich visuals in front of your potential customers.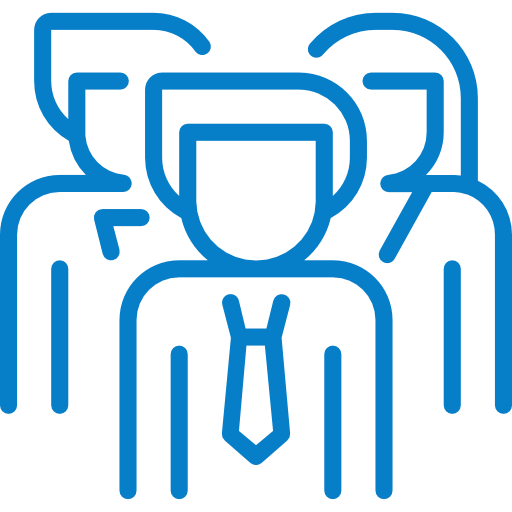 Captivate your audience
Grab the attention of your customers with the help of our display advertising services at Think Shaw. There is no denying the fact that at present, there is a lot of competition. For all types of businesses, it is not very easy to get new customers on board. However, at Think Shaw, a leading digital display marketing company, we take pride in delivering top-notch display advertising services that not only help you get new customers but also set you apart from others. In all, we make it a point to deliver unique, high-quality, and reasonable services that help you achieve your business goals.

Remarketing opportunities
Display advertising services offered by Think Shaw are also apt if you take into account the remarketing opportunities. This way you will be able to position the display ads in front of the visitors who have already taken a look at your website. A display ad that is explained in the right manner will always remind the customer to make the right purchase if the viewer knows about your service or product in the right manner.
Hire Different Type Of Display Advertising Services Today
As a well-renowned display advertising agency, we at Think Shaw test a plethora of target display ad options. This way we make sure you can convert and reach your target audience at a higher scale. We house a group of experts who have years of experience in the industry. They put in all the research taking into account the market, competition, and audience of the clients so that mobile ads are built. As a leading display advertising services provider, we use the most apt technology and platforms in order to find the right ad concept. In addition to this, we offer various display advertising services including videos ads, banner ads, dynamic display ads, interactive ads, and mobile display ads.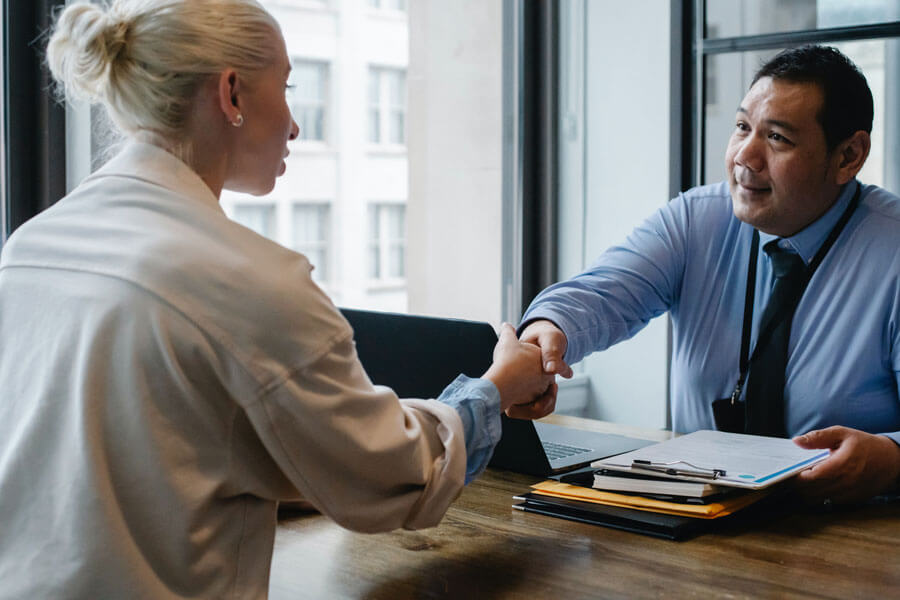 As an established digital display marketing company, we have successfully delivered top-line digital and mobile display ads to all our clients. Moreover, we have not failed to meet their expectations when it comes to interactive adam dynamic ads, and banner ads. With our focus on expanding more and more every single day, we at Think Shaw put in all our efforts to offer the best services and outcomes. With time we have come very far, making our presence felt by securing clients from a plethora of industries.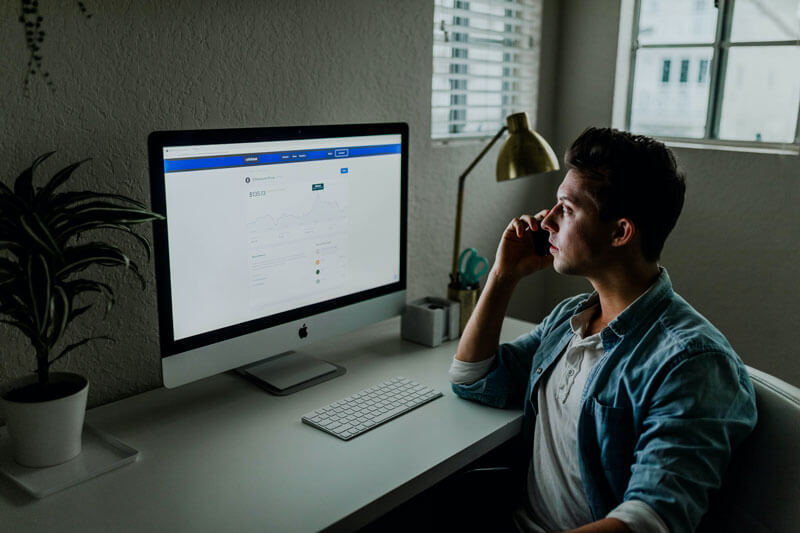 Want display advertising services? Think Shaw has got your back
We know for a fact that the market is filled with a plethora of companies that offer display advertising services. But do you know what sets Think Shaw apart from the crowd? Well, first of all, we take pride in delivering display advertising services that are of great value to our clients. From the start itself, Think Shaw obtained: immense knowledge, experience, and understanding, just by working for a number of clients on different projects coming from various industries. All in all, we have a knack for accuracy and flawlessness, which is basically reflected by the work we do and the results we offer. Still not convinced? Check out the below-mentioned reasons why hiring us is your best bet. Pleasure is all ours!