UI/UX Design Agency Giving a Unique Outfit to Online Platform
"People ignore design that ignores people."
— Frank Chimero
The positive or negative impression of your online platform depends on its first glimpse. Thus, the user interface quality must be your primary focus while looking for designing services. As per the recent 2021 survey on UX statistics conducted by Truelist, the return on investment on UX can reach up to 9,900%. Proficient designers handling projects at Think Shaw UI/UX design agency deeply understand every aspect crucial for your digital platform. Let's dive deeper to understand the term UI/UX and how we can help in making it work for you in a personalized manner.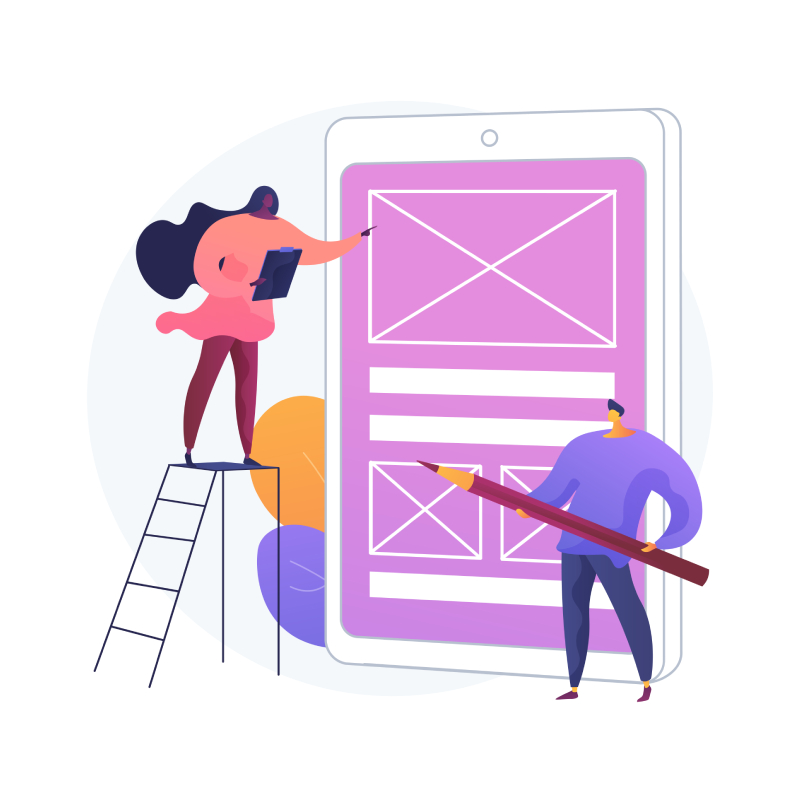 How Can We Help you With UI/UX Design Development Project
As we already mentioned above, all designing projects have some unique requirements despite similarities in their core functionality. Therefore, don't let any stone unturned to make sure that your design looks stand apart from the crowd. After all, a website or mobile app works exactly like a showcase at a physical store. Our UI/UX design agency follows a sophisticated 4 steps strategy to cover all important factors crucial for successful project deployment. Have a look.
Consulting Sessions
Before starting a project, precisely understanding the client's expectations is crucial. Active participation of investors helps a lot in giving a project a unique outfit. Our UX agency consultants clarify all the doubts regarding your product definition so that a strategy can be created accordingly. On the basis of suggestions, we gather all the requirements, prepare a feasible road map and define content including its strategy. .
01

Research Phase
The research phase involves an in-depth analysis of users' behavior. Utilizing years of experience, our UX agency designers figure out the targeted user's criteria with persona's definition. They follow each step of the buyer's journey to understand what they actually expect. Usability testing and A/B testing are crucial parts of our comprehensive research work.
02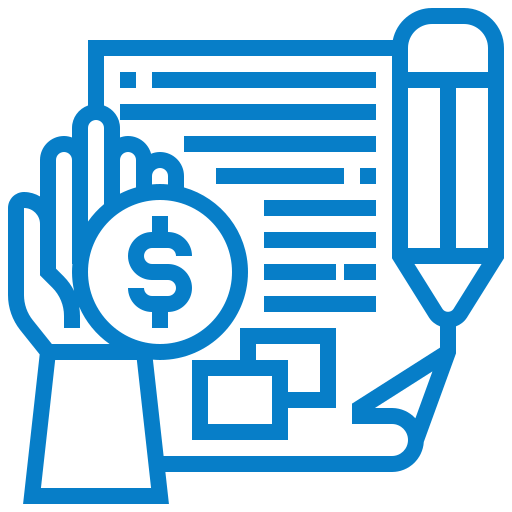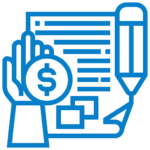 Designing Process
For the client's utmost satisfaction, we offer detailed interactive prototyping. The final UI/UX design passes through strict quality measures to meet the up-to-date trends without losing the engagement aspects. We can also help you with the entire brand designing process from logo to entirely personalized template. For a professional industrial design, our UI/UX agency has unique ideas.
03
Know our UI/UX Design Approach & Capabilities
Before finalizing a designer, clients feel concerned about the final outcome. Thus, having assurance from an approach and capabilities perspective is important. For a satisfactory client's experience, we demonstrate our capabilities and approach in advance. We are elaborating on both of these factors below.
The detailed approach at our UI/UX design agency involves multiple steps to make sure that no loophole is remaining in the final product. We follow four UX deliverables that are mentioned below.
Our approach covering aspects from user research to evaluation is the core supportive factor to finalize a user-friendly product in the end. The capabilities can be defined separately by illustrating UI and UX designs. Have a look at both of them below.
User Research
Within the deliverables of user research, we further include three important factors i.e. personas, storyboard and customer journey map. These three building blocks of research helps in figuring out ideal audiences. In order to conduct a solid research base, we also leverage the potential of storyboards to create feasible customer journey maps.
Ideation
In the ideations deliverables phase, we welcome every idea without making any assumptions in advance. The creative team at Think Shaw conducts brainstorming sessions to generate the maximum possible ideas. For filtering them as per the project's requirements, a user flow chart is outlined that also serves the purpose of project structure designing.
Prototyping
Our prototyping process doesn't end at just one trial. Before finalizing, we create a sitemap inspired by an ideation chart. On the basis of this flow, designers at our UI/UX agency create low-fidelity, high-fidelity and interactive prototypes.
Evaluation
Our evaluation deliverables are influenced by usability and analytics reports. The usability aspect covers the background summary, methodology, test results and recommendations. Analytics reports, on the other hand, leverage usage analytics data to improve usability.
User experience (UX) design
The UX aspects of designing are covered within discovery, audit and UI structuring. Analytics data derived from in-depth research is leveraged to design a structure that possesses the capability of engaging your target audience proficiently.
User interface (UI) design
In order to create a convincing user interface design, we strictly follow the outcomes of UX structure. Your design's graphical interactions and interfaces are precisely tuned. Then, using atomic design principles, high-fidelity clickable prototypes and UI Kit are implemented.
Creating a Strategy for Successful UI/UX Design Product Incorporation
As a UI/UX design agency, we encourage team collaboration by employing tools and methodologies that have a proven track record of effectively developing products from concept to launch.
Think Shaw assists companies in determining which app ideas and features are most valuable to potential users, as well as matching ideas with organizational goals and establishing a case to support projects and advance teams into mobile app design and development.
Through iterative trial and assessment of concepts, cross-functional team collaboration pulls everyone on board in the design process, allowing you to swiftly uncover solutions and accomplish project goals. The most effective business solutions are achieved by bringing together UI/UX teams with managers, project leaders, and engineers (all of whom understand the true value of user experience).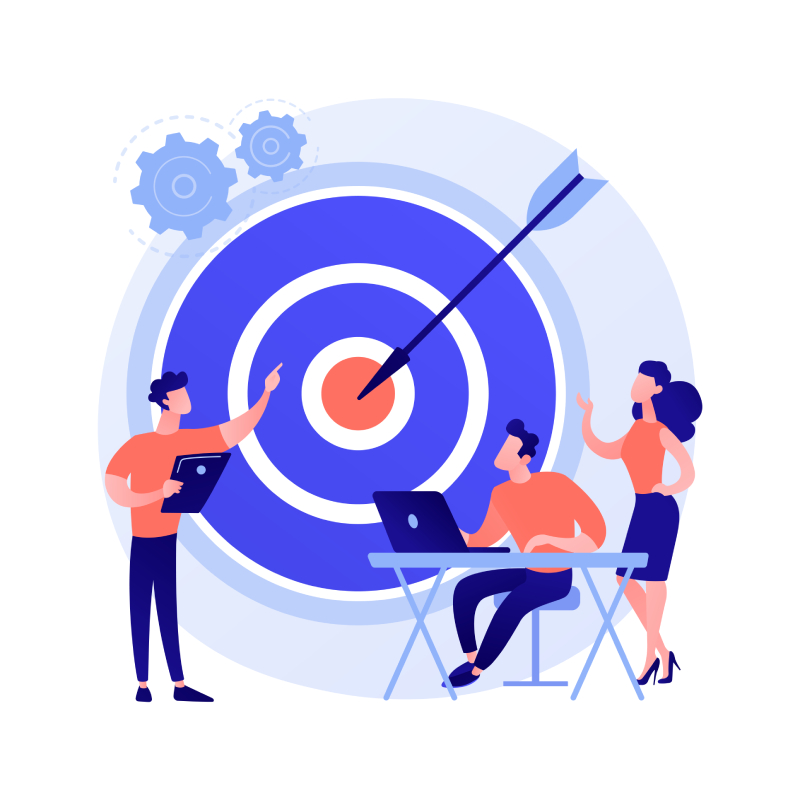 Unique Client Service Experience
Clients who work with the UI/UX design team of Think Shaw benefit not only from our product-design process management experience but also from our secret sauce methods and techniques.
It's not easy to figure out a new product ahead of time, but by sharing our knowledge, we can help customers realize what works best for them and which aspects are most important. Working with our team continuously aids firms in reducing release cycles, speeding deliverables, and ensuring success once a product is released.
An engaged team communicates with your team and offers suggestions for improvement. There will be no homework. Prototypes are iteratively built, tested, and altered based on user and your feedback, reinforcing or eliminating assumptions and enhancing outcomes.
Our strategy plan involves 5 proven elements of success including:-
Product Requirements
Technology Solutions
Business Goals
User-Centered
Customer Engagement
Things That Make Us Stand Apart From the Crowd For UI/UX Design
Active collaboration by the team
Convenient ideas exchange channels
Outcome-oriented progress definition
Precisely focused team creation
Dynamic research
Adequate room for new ideas
No limits of testing and feedback
Detailed Elaboration on Our UI/UX Design Process
Think Shaw serves you with the industry's leading design ideas in a highly professional manner. We follow some parameters of strategy creation and implementation that ensure precise quality standards. If you want to get familiar with our process before making an investment, read the following points.
Before the product team does anything, the most crucial processes in UI/UX design need to be completed. You must first comprehend the context in which a product exists before you can design it. The basis for the final product is laid during the product definition phase. During this phase, UX designers and stakeholders brainstorm at the highest level about the product concept and its relevance. In order to make it practically sound, we further take 3 practical steps including:-
Client/representative interview sessions
Mapping value proportions
Sketching the concept details
The marathon meeting brings together all of the important parties to set clear expectations for both the product team and the client. It includes a high-level overview of the product's objective, designer team structure, communication channels for flawless collaboration, and the expectations of stakeholders.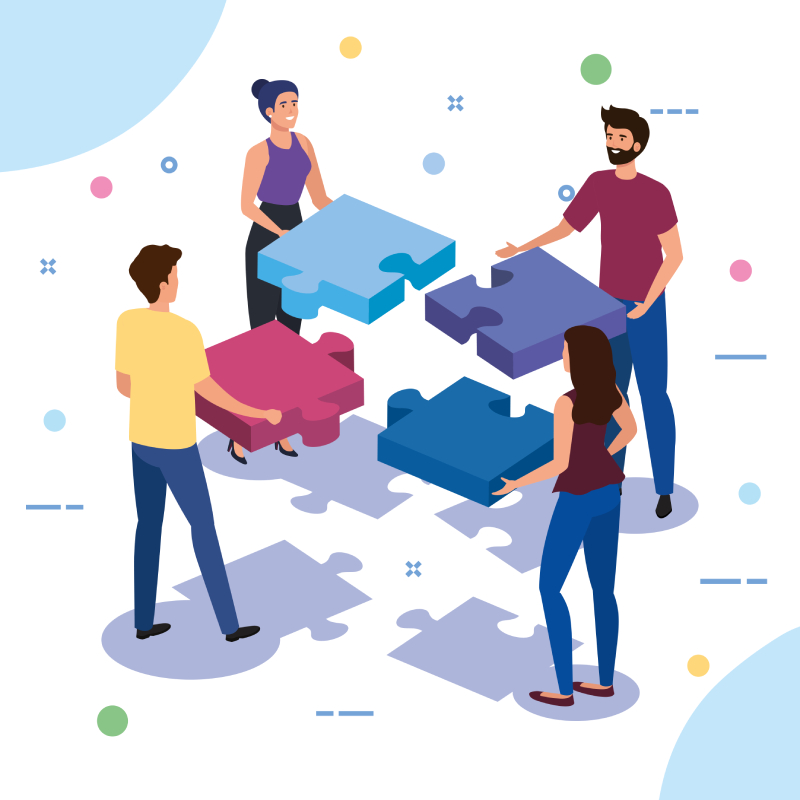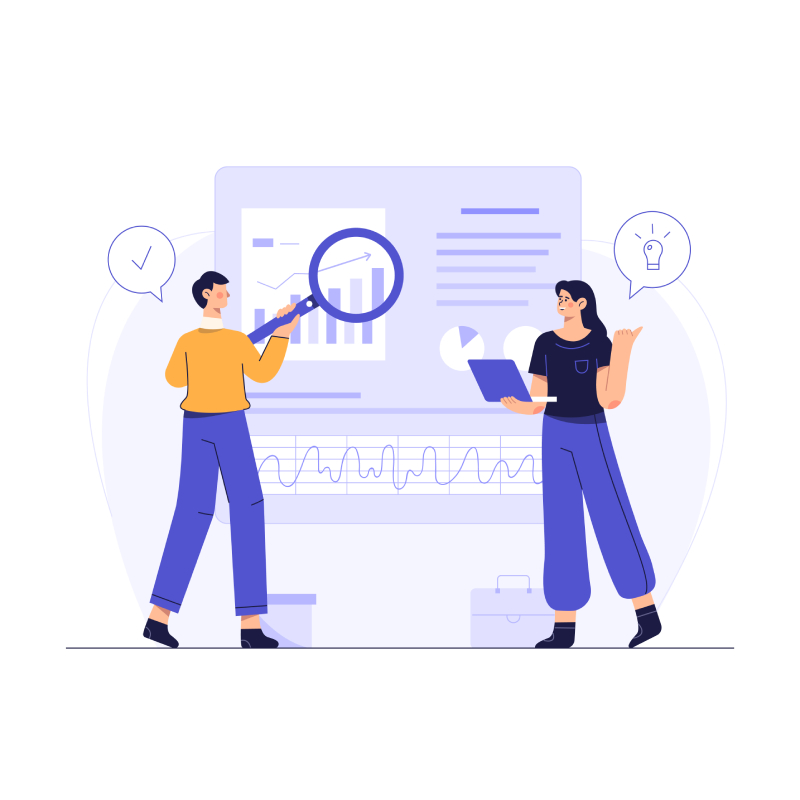 Research Phase Of UI/UX Design
A design without research cannot meet the trending expectations. Thus, our team deeply walk through every small and big aspect that affects UI/UX quality. For the current customer proposal, the design team investigates how the current system functions. The following are the three primary functions at this stage:
Know what the competition is all about.
Examine your current domain thoroughly.
Examining competitor strategy to see what happens.
The product research phase is perhaps the most variable amongst projects, as it is influenced by the product's complexity, timing, resources available, and a variety of other factors. Understanding the newest UI/UX demands, design principles, and guidelines are integral parts of our research process.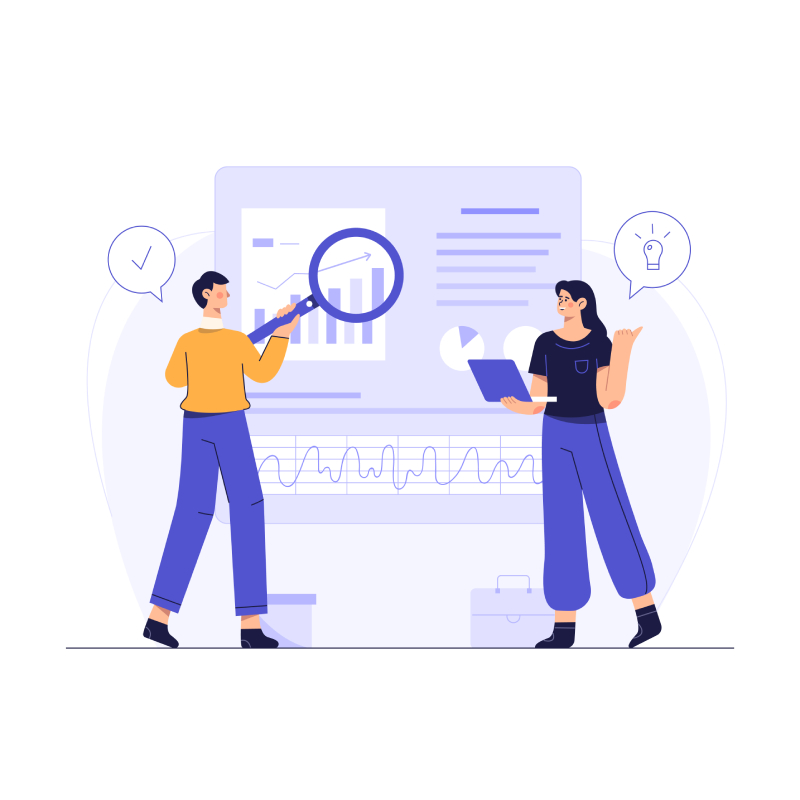 Analysis Phase Of UI/UX Design

The analysis phase's goal is to derive conclusions from the data gathered during the research phase, going from "what" users want/think/need to "why" they want/think/need it. Designers check that the team's most essential assumptions are correct during this phase. We consider both hypothetical personas and experience map to conduct in-depth analysis work. This phase involves two important steps i.e.
User persona creation
Personas are imaginary characters who represent the various types of users who might use your product. We use these personas as realistic representations of your target customer while designing your product.
User story creation
This step covers the user's point of view towards your product. UI/UX interaction with its end users defines the objective and motivation.
In order to bring persona and story on a solid map, we also conduct storyboarding. This process covers the actual interaction of an end-user with your product.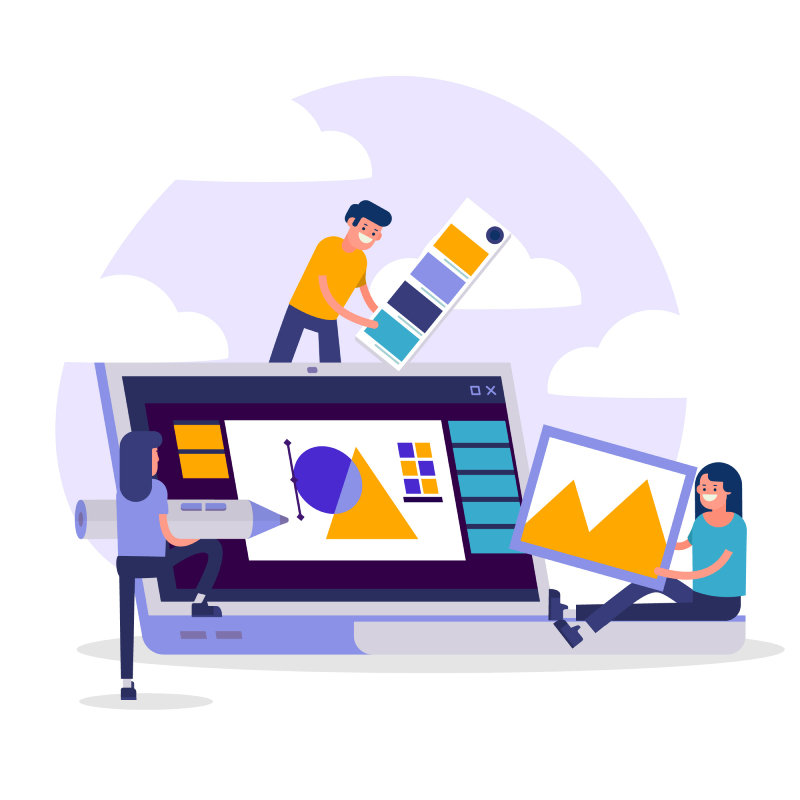 Designing Process Of UI/UX Design

Product designers go to the design phase once users' wants, needs, and expectations for a product are evident. Product teams work on a variety of tasks at this stage, ranging from information architecture (IA) to UI design. A successful design process is both highly collaborative (all team members participating in product design must actively participate) and iterative (meaning that it cycles back upon itself to validate ideas). Designing is the most detailed process in every UI/UX creation process. We are categorizing it into 5 steps including:-

Sketching
Sketching is the simplest and most efficient method of ideas visualization. You can do this by hand-drawing on paper, on a whiteboard, or using a computer tool. It comes in handy during brainstorming meetings because it allows the team to visualize a variety of design options before deciding on one.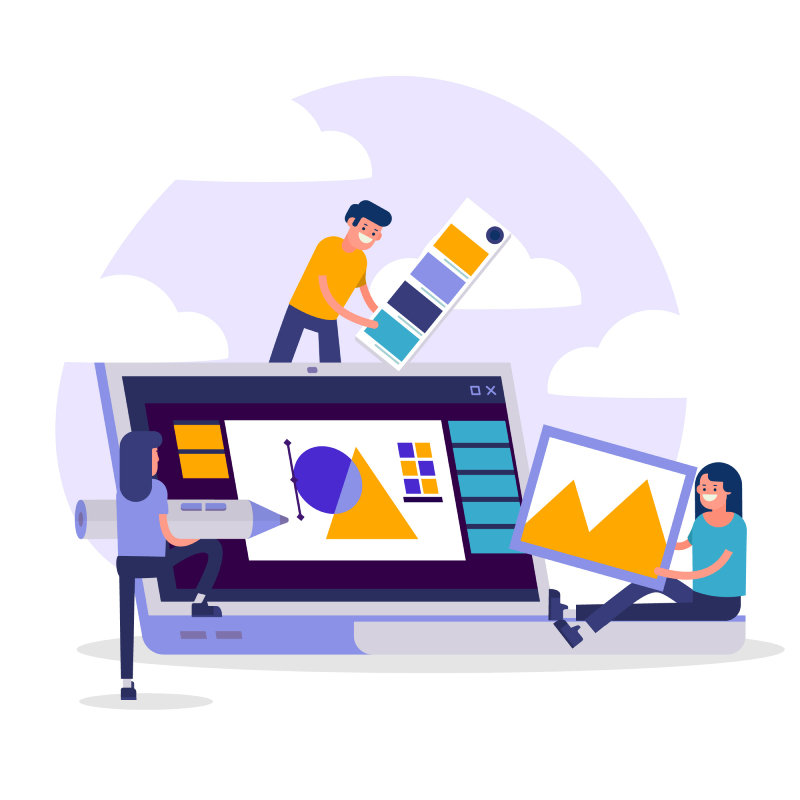 Wireframe creation
A wireframe allows designers to visualize the basic structure of a future page, including key pieces and how they interact. Wireframing serves as the product's backbone, and designers frequently utilize it as a foundation for mockups and prototypes.
Prototypes creation
Prototypes are about the real interaction experience, whereas wireframes are largely about the structure and visual hierarchy. A prototype is a low-fidelity to the high-fidelity simulation of the product.
Design specifications creation
All of the visual design components required for developers to turn prototypes into operational products are contained in design specifications.
Design systems creation
Designers generally construct a system of components, patterns, and styles for major projects to help both designers and developers stay on the same page when it comes to the design.
Validation is also known as a testing phase in which the team determines the feasibility of their design. Since testing with high-fidelity designs delivers more valuable feedback from end-users, the validation step begins once the high-fidelity design is complete. The team validates the product with stakeholders as well as end-users over a series of user testing sessions. During the validation phase, we generally consider the following activities in our roadmap:-
In-house product testing
The first testing step starts with putting own feet in the shoe to determine whether it is fitting the need or not. It's time to test the product in-house when the design team has iterated it to the point where it's usable. Members of the team use the product on a daily basis, performing typical tasks to identify any serious usability faults.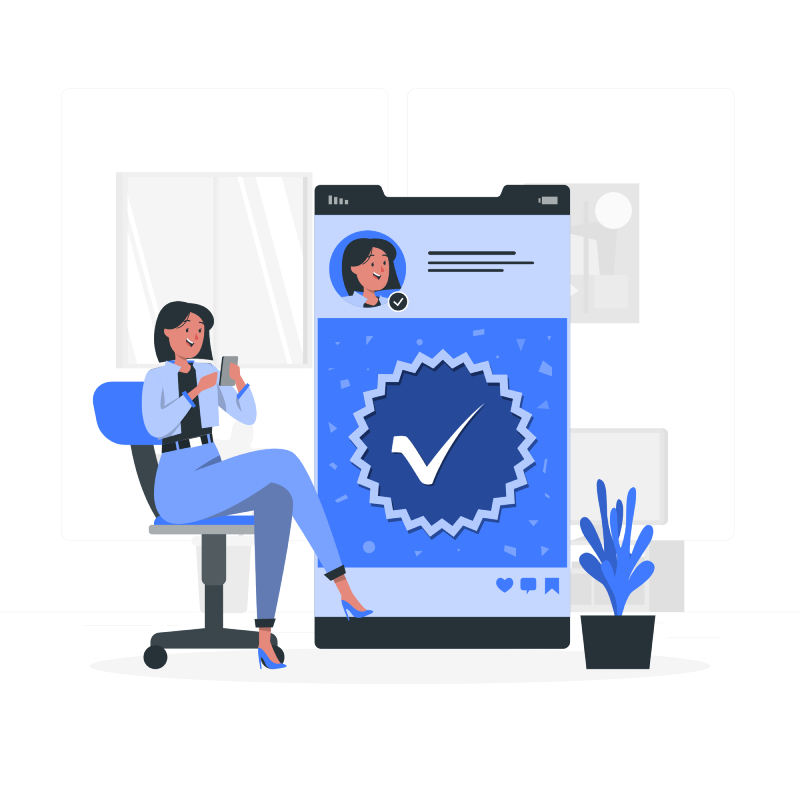 Testing with potential targets
After determining flaws and rectifying them, the next step is letting others give opinions. We create a group of users resembling your potential targets. Multiple targets are kept in mind while conducting this step i.e. focused groups, moderate usability, extreme usability and A/B testing.
Surveys
This step is crucial for gathering qualitative and quantitive information from our targeted users. The UI/UX design team put open-end questions for users to figure out both positive and negative aspects. On the basis of the survey, we further make necessary changes.
Data analytics
Along with personal surveys, our UI/UX design agency also collects data with the help of advanced AI tools. These data stats are based on various factors such as frequent search queries, clicks and navigation. These analytics provides fair insight for improving the user experience at its best.
Influential Reasons to Count on Us For UI/UX Design

Experienced Staff Assistance
Think Shaw is a seasoned digital marketing agency where dedicated staff particularly for web designing, PPC and SEO projects. Our cohesive designer team possesses all the skills necessary for creating a design meeting the expectations of stakeholders.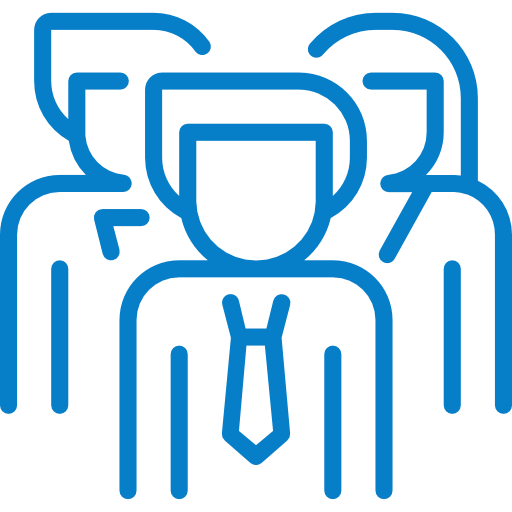 Well-defined Authority
In order to maintain fluency during projects execution, we create clear lines of authority for everyone. From ground working to team manager, everyone is authorized with some sets of authorities. It creates ownership and accountability sens. Consequently, the entire project executes flawlessly.

Dedicated Small Teams for Different Tasks
We create a project framework and set goals to engage the entire team with specific tasks. Small teams are created and synchronized with each other to make sure that no loopholes are remaining in any aspect. Autonomous independent teams work with high level of focus on an assigned part of the project.

Room for All Types of Ideas
We always leave room for fresh ideas and improvements at every stage of project development. Every idea is welcomed with equal consideration so that your design get a unique as well as personalized touch.

Consistent service quality
All the bright ideas are contributed within a set of parameters that we have already mentioned above. We execute every part of the project in a stepwise manner without losing ends. It ensures consistency in service quality despite different project types, sizes and budgets. High-level consistency is the reason why our clients recommend us to others.

Friendly Assistance Experience
Our design and development team not only performs exceptional jobs but also makes sure that the client doesn't feel left out. Thus, a friendly assistance experience is provided by our polite and knowledgeable representatives. If you want to understand complicated technical terms in a simple manner, just call or ping us.

Affordable rates
UI/UX designing, development and deployment phases involve hours of hard work as well as brainstorming. Thus, you must be concerned about budget allocation which is an obvious factor to consider. Without compromising with quality, Think Shaw provides affordable designs that will surely convince your end-users. It is advisable to get quotes and compare with other options available in the market if you need assurance.
Hiring Think Shaw UI/UX Designers
Working with us is not rocket science because our representatives are approachable through multiple communication channels.Call our USA or Indian sales representative through official phone number. Drop a mail with your brief details if calling is not possible. Moreover, you can also add queries in the form available at our official website.
Think Shaw delivers all of the services required to integrate design focus throughout the product development cycle as a UI/UX firm.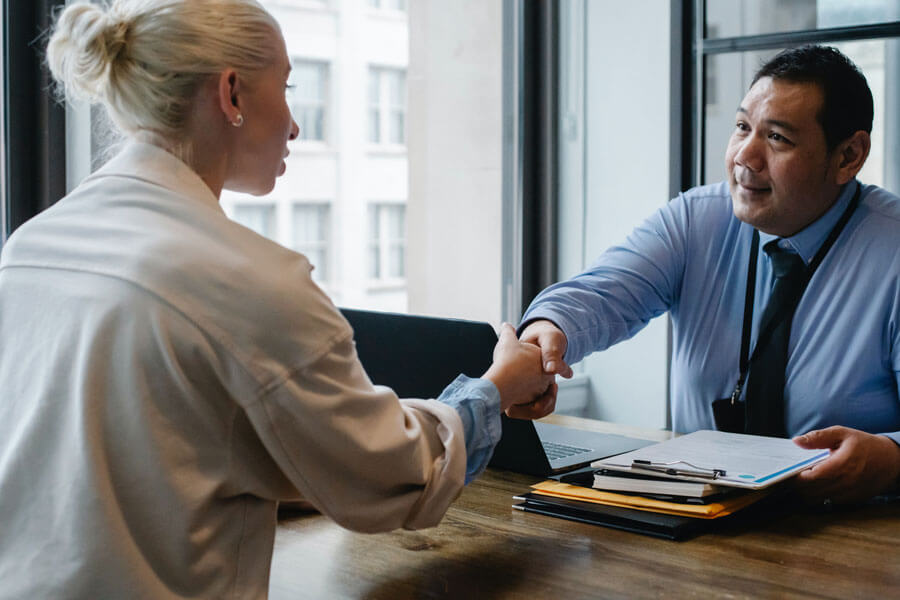 Each customer is assigned a dedicated UX team, which makes a significant contribution to the development of a concrete strategy and roadmap that is in line with the client's goals and aspirations.
Throughout the process, a specialised UX team makes significant contributions to product design. With common principles and a mindset, UX team leaders engage with the rest of the organisation, resulting in operative success.
It is very useful to a project to choose an autonomous team manager (or managers) with organisational and operational abilities as well as executive access. Assessing the team's talents, skills, and expertise, as well as determining how collaboration from other areas benefits the team, is crucial to success when developing a hybrid team.
Think Shaw will dedicate a UI/UX team assigned with specific tasks only for your project. At reasonable budget, you will get exceptional quality without breaking deadlines. Just make your first move by making a contact and let everything else on us!