Mount Rank #1 Using Restaurant SEO Services
Wonder having the finest dine-in bookings, online deliveries, hospitality, or having a cuisine-specific restaurant, and you are still falling short of the top list of Google's SEO. Reason – you are taking digital marketing as a trivial aspect and by taking it seriously your opponent is winning this race. However, if you wish to acquire the leading industry position our restaurant SEO agency is there for you, helping you rule the internet.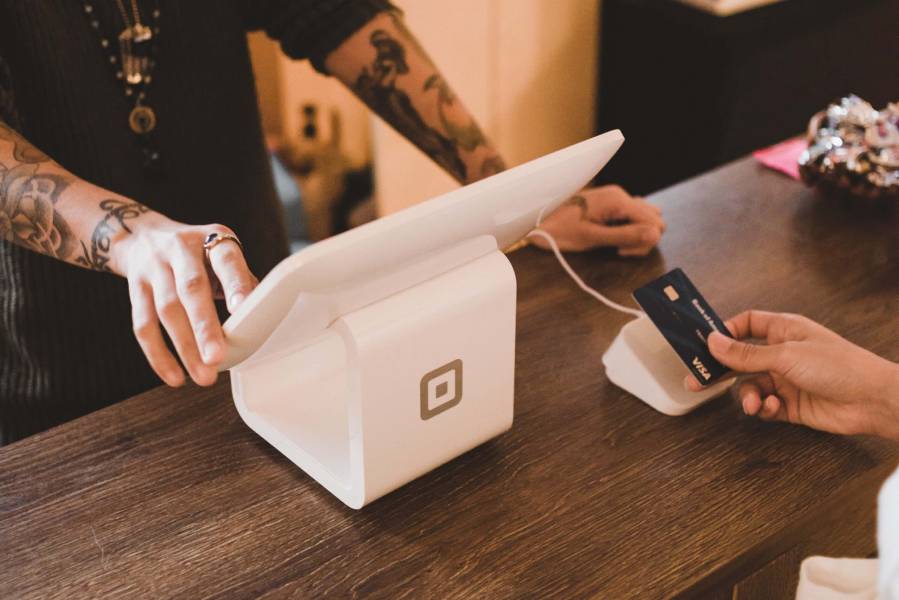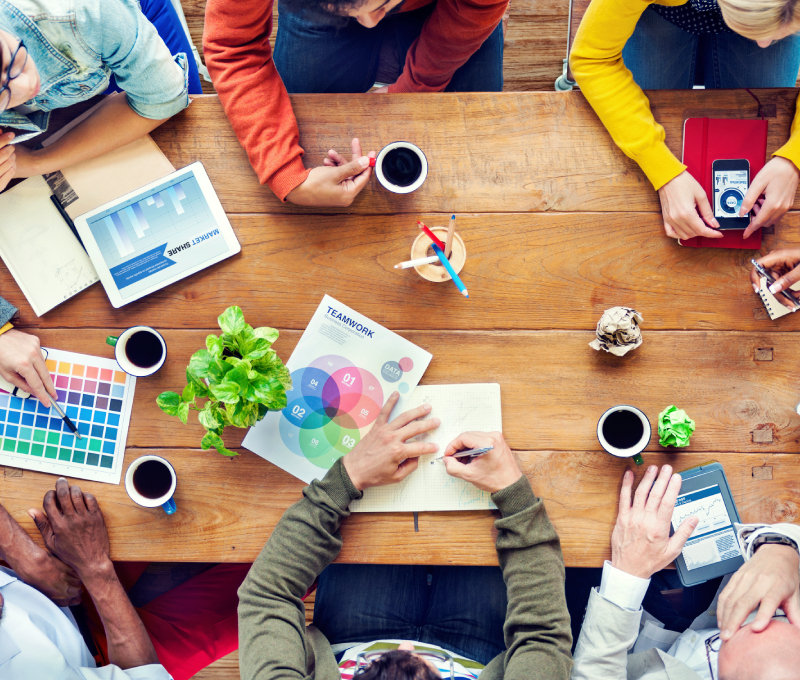 Eminent Restaurant SEO Strategies To Elevate Your Business
Eatery businesses feel the effects of new technology like these will lusciously define the geographical area or the budget-friendliness, and SEO for restaurants. Securing the first-page appearance is only feasible with a dedicated SEO approach customized exclusively as you serve palatable recipes. Like you efficiently maintain the front or back of the house, allow our restaurant
SEO company
to cater to cooked-to-order website optimization.
Why Restaurant SEO Agency Is Mandatory?
Is It Beneficial To Use SEO For Restaurants?
A whopping 77% of diners visit restaurant websites before stopping by your eatery establishment. This factor encourages the urge to hire a restaurant SEO agency that makes your restaurant emerge on the top search results. Local SEO for restaurants by creating content whether written or videos related to any kitchen tips or sharing any secret recipe, makes your business grow by settling your competition. Our restaurant SEO services guarantee gradual push and consistency in uplifting and stabilizing your SERP position.
Locals Can Find Your Brand Easily
Local reputation and word of mouth define the hospitality industry. Acknowledging its significance, we have crafted strategies dedicated to targeting the foodies in your locality.


In addition, online reviews play a pivotal role in local SEO for restaurants. Google offers suitable suggestions to its users to attract traffic to its search engine. Resulting in high Google local SEO rankings considering your brand's online reputation. Our local SEO for restaurants prioritizes appearance on SERPs, as high-ranking SERPs – have high exposure, high clicks, high traffic, and high revenue.

Encourage satisfied customers to leave reviews on Google My Business and other platforms; this will improve your local and map searches.
Keep Pace With the Competition
Creating delicious recipes and a unique menu is not always sufficient to beat the competition. Other requirements include the techniques and strategies that keep you ahead of the game. This is where SEO for restaurants comes in the role.

Our restaurant SEO services are comprised of a competitive analysis that determines the qualities and drawbacks of your eatery's rivals. We will devise a plan to outrank those rivals in search engine rankings.

Your website has the potential to be one step ahead of the competition constantly. We keep up with the ever-evolving restaurant SEO algorithm that Google uses.
Rank High and Maintain Your Position
By hiring our restaurant SEO agency nothing can stop you from ranking higher in the top searches of restaurants. To have a high ranking, it is inevitable to take the services of a restaurant SEO agency. They are the experts connecting your guest's searches with your websites, making it user-friendly. This indicates that with the right restaurant SEO, your website has the potential to attract visitors. Our professionals by using varied monitoring tools like ContentKing, SEOlyzer, SEOmaster, and SEMrush keep an eye on your rankings growth. These tools help devise current trends, offer SEO audits, page speed & performance, increase traffic, provide a comprehensive report, and measure opponents' growth. SEO for restaurants ensures that your website is top among the widest search results. Thus bringing more guests through the doors of your restaurant.
For Your Restaurant: Our Advanced SEO Programs
Your chefs and cooks are busy creating mouthwatering dishes and beverages using ovens, mixers, coffee makers, ice makers, spatulas, and other varied tools. In the same way, our restaurant SEO experts are working with our gadgets and software to make your restaurant website stand out in your area.

Keyword Research & Targeting
Our restaurant SEO agency zeroed in on the most important aspects of the eatery, like its menu, location, & services, and utilizes software. To determine which terms diners use when looking for eateries online, what do you prefer: first place in the "best burger in town" category or first place in the "restaurants near me" category? Our every restaurant's SEO approach is different like making technical decisions or doing marketing analysis Google search console is the tool that helps in fine choices.

Improve Website SEO Score
Our restaurant's SEO agency makes the website search engine friendly by ensuring the factors such as compatibility with mobile devices and quick loading efficiency. This includes optimizing the images, title tags, meta descriptions, and header tags. If the quality of the page itself is low, there is no way it will rank well. Our marketing professionals monitor and regularly update your site's Core Web Vitals to maintain a good SEO score.

Boost Domain Authority
We help you get started with our restaurant SEO services having an explicit strategy. The website's traffic and organic rating will improve by utilizing long-term methods such as Domain Authority. Having a high DA means high search results. Moreover, by posting good-quality content, the website will get exceptional backlinks. Our Off-page techniques promote the restaurant's website to increase its visibility and SERP rating. These strategies increase the popularity and trustworthiness of your restaurant's website by publishing articles on food-related news websites, forums, and social media communities.

Focused Local Listing
Being local businesses, restaurants need local support to grow. However, having a local website that is well-optimized will not only help you rank locally but will also help you rank higher than your competitors. Our restaurant SEO services will list your business on local directory sites, which let's the business visible.
Both restaurant's website and the local listing will receive optimization attention from our restaurant SEO services
Mobile-Friendly Design
More and more people are turning to their mobile devices to search for restaurants. Mobile-friendly sites now rank higher in Google search results, and users also abandon those that load slowly on their mobile devices. The architecture we've designed like concise titles, URLs and meta descriptions at our restaurant SEO service ensures that your site will operate well on mobile devices.

Powerful Content Writing
Fresh content updates are great for your Google ranking. They provide original and valuable information to the restaurant and its target demographic. A restaurant's website content is optimized by our restaurant SEO agency to be more informative, interesting, and high-quality. For better results and reach, the content includes some tips and tricks while making dishes and other kitchen friendly information.

SEO Analytics
We utilize analytics tools like Google Analytics, Google Search Console, and SEMrush to monitor and evaluate the site's traffic, search engine rankings, and customer conversions. Our restaurant SEO will monitor the eatery's website and examine the information it collects. Our restaurant SEO professionals provide invaluable insight into a website's performance, and highlights improvement areas.

Monthly Basis Reporting
Restaurant SEO service helps eateries comprehend how their website functions by giving regular monthly reports. These reports also help restaurants find possibilities for expansions. Due to this, they will eventually be able to raise their visibility and bring in a greater volume of visitors to their website.
How Our Happy And Satisfied Clients Define Us
Why Opt for Think Shaw for Restaurant SEO?

Decades Of Experience
Our SEO experts have years of experience and acknowledge that SEO for restaurants is incomparable to any other industry. Instead of humdrum SEO techniques, our menu and culinary image strategists use a distinctive approach. Our work speaks for itself & time and again, we have proved our worth in the challenging and exciting field of restaurant SEOs. Having a unique blend of experiences.

Award-Winning Team
Our SEO professionals have brought accolades to our restaurant SEO agency. These victories highlight the enthusiasm, innovation, and dedication we bring to each restaurant project for the benefit of our clients.

Maximum Transparency
We provide evidence of our positive impact on your online sales at every turn. Access to a client portal available around the clock, Google Analytics reports that provide a comprehensive overview of your site's SEO performance, regularly updated keyword rankings, a monthly or weekly overview of the SEO tasks we've completed, and analyzing the SEO progress are all part of our comprehensive, custom reporting.
Cost Effective
SEO services are more cost-efficient in comparison to more conventional forms of advertising. SEO gets you the desired results by zeroing down on and optimizing for your target audience's specific keywords.
Spend less on advertising and more on bringing in new customers by using the funds saved by restaurant SEO to expand your enterprise further.

Personalized eCommerce SEO services
We strongly emphasize developing bespoke plans to achieve the greatest results. Due to this, our SEO specialists become familiar with your restaurant and its exclusive cuisine. Our restaurant SEO agency also assigns you a specialized and hands-on manager familiar with your team and your organization.
Not only does this result in a more individualized experience for the customer, but it is also an effective SEO tactic.
Mobile Accessibility
We, at Think Shaw, with Google's mobile-first indexing, responsive design, mobile-specific optimization, mobile-specific content, and mobile speed optimization, help your restaurant's website ranking soar high. Our restaurant SEO agency designs the pop-ups in a way that won't hinder your prospective guest's browsing experience. Our professionals update your restaurant's website which is easily readable so that you can focus on managing and serving your guests, delicious dishes and beverages.

Website Usability
Users in today's fast-paced world want instant gratification from their searches for restaurants, just like they do with everything else. Our leading SEO professionals don't beat around the bush, delivering immediate and powerful results that keep foodies from having a reservation at your restaurant. The more swiftly customers can accomplish their goals, the more likely they will become regulars at your eatery. Our restaurant SEO agency consistently delivers this type of result, much to the delight of our patrons.
Frequently Asked Questions