Shopify SEO Agency Setting Up Your Online Business For Industry Challenges
Do you wish to see your brand thrive in the industry? Are you aware of how a Shopify SEO agency can bring an exceptional change in your online business? The Shopify SEO experts at Think Shaw work round the clock to boost your eCommerce store's ranking on Search Engine Result Pages(SERPs) and attract potential customers towards your product.
Thrive in E-Commerce with Think Shaw's Shopify SEO Services
E-Commerce has brought a revolution for both B2B and B2C businesses and has now become a necessity for brands to thrive among their competitors. Shopify SEO services at Think Shaw allows businesses to level up their ranking and multiply the number of visits on their eCommerce website. The large legacy platforms are gradually shifting to Shopify to introduce their businesses to the vast developer ecosystem and avail the greater benefits. The Shopify SEO experts at Think Shaw are a team of professionals who bring out creative and innovative ways to attract valuable customers to your products and services.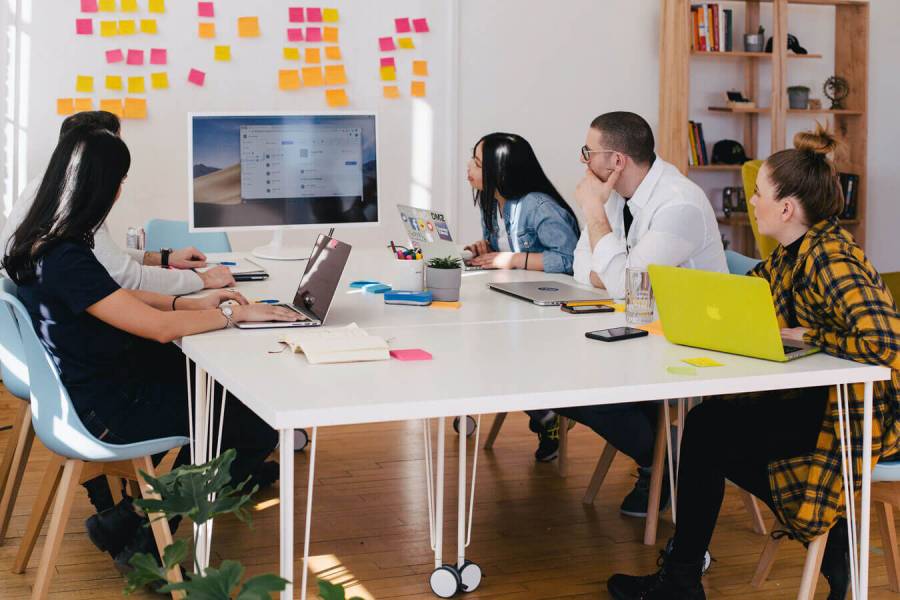 Shopify has now become the all-in-one eCommerce tool with millions of active users. Apart from mere eCommerce products, Shopify offers a wide range of solutions like service appointments, ebooks, marketing guides, online consultations and classes, and many others. This reliable and fully hosted tool helps businesses to prosper through eCommerce marketing effectively.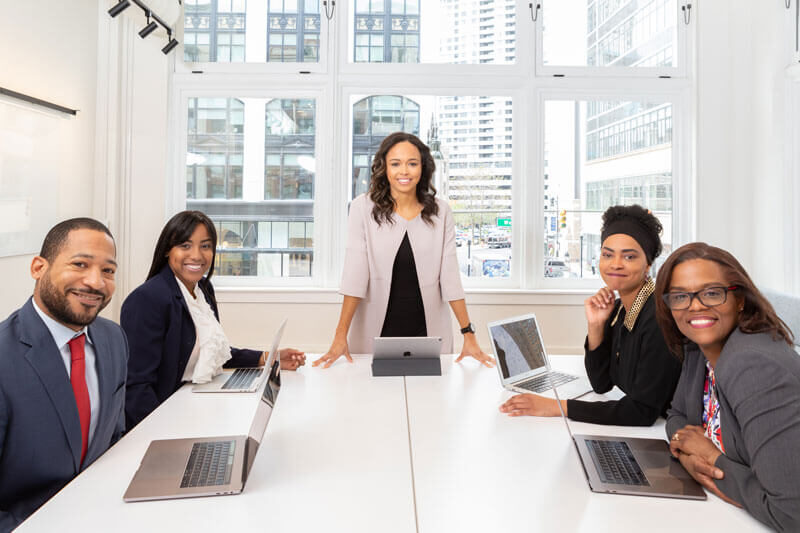 Get Full-Time In-House Assistance By Certified Shopify SEO Company
We are a prominent and leading Shopify SEO company helping businesses to improve their search engine rankings and measure their performance alongside. Managing an eCommerce business can be quite tricky if done single-handedly as it requires patience and constant monitoring. Our team of Shopify SEO experts is skilled enough to determine the type of campaign your business requires. The services offered by our Shopify SEO agency ensure that your eCommerce store is driving sales and generating leads flawlessly. Shopify SEO establishes a prominent online presence of your business and keeps improving your sales graph.
Our Shopify SEO Services Aimed To Boost Your Online Sales
The success of an eCommerce business is dependent on how quickly potential customers can find your online store. In addition, it is also essential that the customers find the best match of the products they are looking for. The well-trained team of expert professionals at Think Shaw follows the best practices of BigCommerce SEO. These BigCommerce SEO services are carried out in a sequential manner to boost your online store's organic visibility in no time.
Our Shopify SEO company has helped numerous businesses to flourish their brand name in the market, and we would love to do the same for you!
01. Shopify Website SEO Audit
The highly experienced Shopify SEO experts at Think Shaw bring out the faults and reasons why your website is not ranking in the search engines. Our well-conducted Shopify SEO audit is well equipped to identify the issues in your website and fix them right away. Carrying out Shopify website audits right from the beginning allows your business to perform extraordinarily without any outbreak. The long-term success of your business highly depends upon regular SEO audits to keep your SEO strategy up to date. Updated technical SEO strategies expose errors, allow you to work instantly on your lost traffic, and redirect them to the fault-free landing pages. 
02. Custom Shopify SEO Strategy
With our eCommerce SEO Services, you can reach your target customers and revenue goals And convert more clicks into purchases. Our custom Shopify SEO strategies can make your store visible online to potential customers and turn them into genuine buyers, bonding them with you in a long-lasting relationship. 
Our Shopify SEO team of expert professionals will work hand-in-hand with you to create plans completely customized according to your unique needs and preferences. Connect with our Shopify SEO professionals To make optimal and highly functional strategies that effectively complement the market trends. 
03. Code Review And Optimisation
The Shopify SEO experts offer numerous services like Shopify code review and Optimisation, which help to make your website unique. The code review and optimization are carried out to remove duplicates from your website, such as duplicate URLs from internal linking architecture or compressing images according to the fixed values. Moreover, Shopify code optimization is done to make the website more structured and identifiable for the target audience. 
In addition, just like the plugins of WordPress, Shopify offers apps for adding advanced functionalities to your website without changing the code manually. Therefore, this helps you to optimize your website according to the customer's expectations without spoiling the existing user interface. 
04. E-Commerce Keyword Research
Before altering your website, our Shopify SEO experts carry out eCommerce keyword research and identification. This is primarily done to identify what all keywords and keyphrases you need to include in your content. Our team uses various keyword research tools which ask your customers how they describe your products. The keywords are also identified by having one-on-one discussions with you to understand which keywords you already know are successful and popular among your customers. 
Shopify SEO apps improve the overall SEO of your website and help the SEO team to generate your AdWords keywords that have high conversion rates. A keyword with a high conversion rate indicates that it is more transactional and can get you long-lasting customers.
05. Keyword Implementation
Keywords are the words and phrases that appear in the search queries that people enter in the search engines. For example, a user might search "Vitamin D3 gummies in Canada". The keywords in the search would be "Vitamin D3 gummies" and "Canada". Therefore, our Shopify SEO experts work to find out the keywords and phrases that the customer might use while searching for a particular product. The essay efforts then add those keywords to your content to make it more functional and user-friendly. The significant places where the keywords have to be added to improve the Search Engine Optimisation of your online store:
Home page

Page titles

Meta description

Product description

Image ALT text

ALT tags

A page's body content
06. Shopify Speed Optimisation
Websites that take a lot of loading time cannot keep their customer intact for an extended period. However, as compared to other eCommerce platforms, Shopify performs surprisingly well as it leverages browser caching, thus enhancing the performance of your website. The low speed of a website can be hampered by lazy loading images, uncompressed images, unstructured pages, and much more. The Shopify SEO experts at Think Shaw make sure to carry out Shopify speed Optimisation in order to enhance the User experience and generate convertible customers. 
Customer retention on your website is highly essential and directly proportional to the performance of your website and the design and interactivity of its UI. Hence, it is crucial to carry out Shopify code optimization of your business's website for a smooth customer experience.
07. Collection/Category Page Optimisation
As a user, a collection on your site is a web page featuring images of your products that belong to that particular collection. An optimized collection page allows users to sort and filter products according to their preferences. Collection pages make up the bulk of links during navigation, especially if you have an eCommerce website that lists dozens of products. For SEO purposes, the names of the collection pages should be chosen so that they incorporate keywords that your target customer would be searching for. The Shopify SEO experts at Think Shaw carry out research to use appropriate keywords to make the product pages listed in the collection more structured. Among the many Shopify SEO Services, collection page optimization plays a significant role in connecting with the right customer and converting them. 
To make your site more readable and user-friendly, it is essential to carry out navigation Optimisation. Easy Optimisation is required through dozens of your website's products, and make sure everything is categorized into sections or associated categories. If the user does not find what they are looking for on the homepage as soon as they arrive on your website, they are likely not to spend another second and leave. Our team of professional Shopify SEO experts makes sure that your website is relevant for search terms, Boosting its ranking and decreasing the bounce rate gradually. Our highly experienced team offers Shopify SEO services that maximize the usability of your website by users and make the navigation effortless. 
Along with optimizing the collection pages and navigation of your business website, it is essential to make your products pages easily accessible to the users. Product Optimisation is carried out to support product development and manufacturing as it improves the product performance and reduces the manufacturing costs. The product Optimisation solutions offered by Shopify SEO experts enable changes or just wants to be made to your product. Product Optimisation is a Shopify SEO service that makes the products more efficient, desirable, and cost-effective and gives them a competitive edge in the market. Therefore, getting in touch with a Shopify SEO expert outshines your products as well as the business among your competitors. 
10. Ongoing Content Strategy
Creating valuable and user-friendly content on a website is necessary for customer retention and a lower bounce rate. The Shopify SEO experts at Think Shaw Design content market strategies offer search engines even more content to crawl for keywords and phrases. In addition, this Shopify SEO service also communicates with your customers that you are knowledgeable and trustworthy among their competitors. Fabricating an optimal content strategy has the potential to double your website's conversion rates as it involves unique and informational content and offers value to the users. Hence, it is essential to use such content on your website that serves its purpose without putting your customers off target.
11. Internal link building
Internal links play a significant role in Shopify SEO. As the name suggests, an internal link is linked to another one on your website. Internal linking plays a significant role as it acts as a supplement/booster for link building. Did you know that the more links you create, the more sites are ranked? That's exactly what any Shopify SEO expert would suggest. 
If you own the website, you should know that you are the master of the linking sector here; right from choosing keywords, target pages, and link pages. 
Are you wondering if this can be done in a correct manner by a Shopify SEO expert? Sure thing, you're right. Get the best of Shopify SEO services from Think Shaw, where such matters are completely handled by a team of skilled professionals. 
12. External link building campaign
Call them external links or backlinks as you like but having as many as possible is a great thing for a website. Shopify SEO experts reveal that from the POV of search engine crawl robots, external links play as a sign of your website's reputation. If your website has a number of backlinks from reputable websites, you will see a significant rise in your site ranking. 
Undoubtedly, backlinks s a waking call for sale opportunities. Search engines tend to use links to discover new products. You can build a well recognizable brand with proper use of external links and efficient Shopify SEO Services. At Think Shaw, our SEO team who have a great experience in Shopify SEO works to bring real change. 
13. URL optimization & updates
Can you reach your destination if you've put the wrong name of the place on Google maps? No. URLs work in the same manner. The need for optimization of URLs is extremely important. URL optimization includes some major factors like readability. According to the Shopify SEO experts, the URL should be easy and readable enough for both readers and search engines. URL optimization will help to rank better in SERPs as well! 
Shopify SEO experts at Think Shaw, suggest avoiding capital letters as they can confuse the search engines which makes it quite difficult to understand. In addition to the same, they suggest adding target keywords. Such productive suggestions only come with professional experience which is why Think Shaw SEO team provides the best Shopify SEO services. 
14. Robust monthly SEO reports
Are you keeping an eye on your website's traffic sources and its functioning?
Shopify SEO may include many things but keeping track of monthly SEO reports is very important as they help to check if the SEO strategies made by Shopify SEO experts are put into action along with their performance graph. 
Monthly SEO reports are beneficial as they help to track the organic traffic, Traffic source's top content, Keyword ranking, and competitor ranking. At Think Shaw, our professional Shopify SEO services include services like weekly SEO reporting, monthly SEO reporting, and quarterly SEO reporting.  
15. Conversion rate optimization
You could be running your business to the ground not realizing much. No one wants that which is why conversion rate optimization is considered very important. It can boost your website revenue, lowers your customer acquisition costs, helps to make decisions on proven data, gets more leads for your business, and further result in building website trust amongst people. 
What do Shopify SEO experts at Think Shaw suggest to avoid scenarios like that? You can make the best out of conversion rate optimization by "reducing form fields in order to increase conversions." 
In addition to the same, it is important to keep a check on your "calls-to-action so as to maximize conversions". You can bring the major change in your business with Think Shaw's expertise in Shopify SEO services. 
If you want to increase your website ranking you should not ignore or skip the product ranking part at all! This term and its implementation should exist in every SEO strategy for the good and yes, rich snippets! Small yet important things like name, description, image, ProductID, price, reviews, availability can make a huge difference if not done correctly. 
You may get stuck with the data and code entries, don't worry,  Shopify SEO experts at Think Shaw can help you to add/ remove anything that is necessary in order to make a proper product markup. To get the best out of Shopify SEO services, get in touch with the expert team at Think Shaw. 
17. Product image optimization
Thinking to improve your Shopify? Don't forget to consider product image optimization! It is considered one of the top tricks of retention as a part of Shopify SEO. 
Moreover, it has proven to bring a significant difference in creating awareness, purchase rate, and consideration as well. Quality of product photography is quite beneficial in this aspect but other factors like techniques are used to get it done. A proper product image optimization will result in faster loading of pages, reducing the bounce rate. Shopify SEO experts at Think Shaw suggest that if you're running a Shopify site, at least 4-5 product photos are important (bare minimum). 
18. Google Analytics setup
Running Google Analytics with Shopify is a great thing. This collab can help you to have a better understanding to be able to track visitor/user interaction with your site. Ask any Shopify SEO expert, most of them shall agree with this point. With Google Analytics, you can use your data to bring productive changes to your store. It can help you to see who is in your store in real-time. Whether it's offline or online you are still able to track everything in Shopify SEO as well. 
You can improve your online advertising with marketing analytics. It can also help you with new ideas for a business as it allows you to track, allowing you to see where are the loopholes and what new improvement is required. At Think Shaw, along with other digital marketing services, our company deals in Shopify SEO services provided by expert members of the company.
19. Google Search Console setup
Want to know and understand your site's presence? Definitely, you should go for Google Search Console Setup. It can simply help you to track or understand if your site is performing well or not enough in Google's eyes. Shopify SEO goes well with this tool, it'll help you to understand your position in the public eye as well.
Shopify SEO experts suggest starting with "Overview" in such a scenario. This helps to see any queries and also pages on your website, the number of impressions, clicks, CTR, and even average positions. If you can get Shopify SEO services from a professional team like Think Shaw, the setting up of Google Search Console can be done perfectly!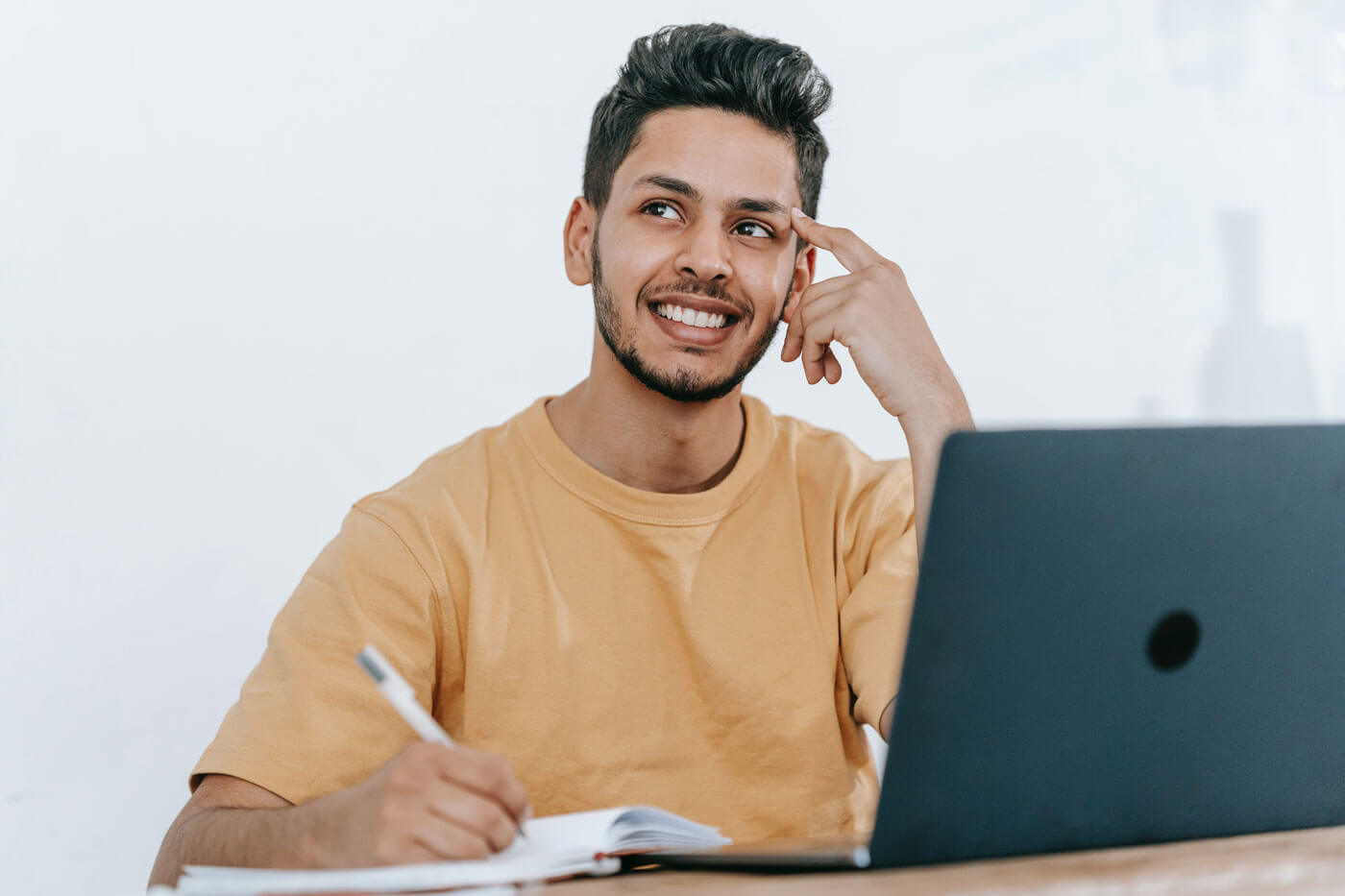 "Think of choosing Think Shaw as your Shopify SEO Agency"
Build your web business with the genuine and best Shopify SEO agency. Think Shaw live and breathe SEO and digital marketing (despite COVID-19, at home or office, our working is always in place).
SEO is the art of being found and making your presence, the importance of the same can be completely understood by a digital marketing firm that has made efforts itself to reach the top level.
Our rule of "Quantity and success goes parallel at Think Shaw"
We have a team of professionals particularly to work on Shopify search engine optimization

100% transparency
Our genuine guidance and services will have you think about why people think about choosing Think Shaw as their digital marketing firm. We yield to earn not just money but respect amongst our customers which is why we believe whether it's about giving a word or actually fulfilling one, our genuine advice is found in the place always. We know the importance of growth, traffic, Shopify SEO in this era, so does our team of Shopify SEO experts, so sit back and be ready to enjoy the results delivered by us!
Whether Shopify SEO services or other services, we thrive to achieve your goal with full professionalism. Your goal is our word for the result we would deliver to you.
Award-winning team
Winners never stop practicing, that's how our Shopify SEO experts work. When you hire a company for Shopify seo services, you don't just hire but you choose to invest your time and other things. We value every single thing that's why we work to deliver results that actually do scale up the graph of your growth. Right from new business leads to effective SEO efforts, you'll see the difference. An experience of a decade putting goals into real action. Our Shopify SEO team of experts are familiar enough with Shopify to work on your goals for it like a pro!

Information on Shopify SEO Campaign
Whether it's optimization or changes that need to be made, Shopify SEO, technical SEO, On-page SEO, or an Off-page SEO, any information on Shopify SEO Campaign shall be given to you. You can freely keep track and even discuss it with us. We understand that you have your own reasons for the goal you've set and we're set to be your genie who makes it all true for you.
Our Shopify SEO experts keep themselves updated with the latest strategies and ensure to implement them wherever needed.

Cost-Effective
Just like the efforts, every penny invested counts. We believe in generating the best out of both aspects. At Think Shaw, the success rate of delivery of the goals is quite high but that cost doesn't mean the same. Our charges are extremely genuine and worth enough in exchange for our Shopify SEO services. When you'll see an increased and better online presence of your business and an increased sales graph with the help of Shopify seo experts, you'll understand the worth and cost-effectiveness of our company.

Decades of experience
It is quite simple to maximize anything, one needs to have a lot of experience what it takes to get there. At Think Shaw, right from optimization to linking and you name it, our Shopify SEO experts are bound to deliver realistic results for you. The way we conduct our work is mostly based on tried and tested experience, which is why the team actually does anything and everything based on practical experience. Our Shopify SEO services are conducted in a way that we do our work according to the pattern we follow but the goal that is set by you.

In-Depth Reports
As a company that has experience of more than a decade, we have seen this happening quite often that clients do have a fear of being left out. Well, this is certainly not the case with us. Whether Shopify seo or any type of Shopify seo services, it involves changes and growth. Growth involves process, every step counts. We appreciate and value our clients and the faith they put in our company means a lot. We keep them updated about the steps being taken, if there are any additional changes or be it anything, our clients actually know what is being done to their work. Transparency is in our environment and in our work as well.

Result Sharing
Our dedicated Shopify SEO expert team put efforts round the clock, and what's the purpose if it's not as good as being put on a billboard? Jokes apart, your goal is our team's result to be shared. We are aware that the result shared has a lot to do with the next scenario whether it's about your business or our link with you, our efforts will make it not just share them but roar louder about them! Our Shopify SEO services remain the same however, the strategies could be changed from the purpose/goal of the client.
Personalized eCommerce SEO services
Every company has its own different goals and objectives to be achieved, which means the same strategy with the same level can't be applied both ways. Shopify SEO is a wide concept along with that comes different demands. Our Shopify SEO expert team is skilled enough to work exclusively with people who want to opt for personalized eCommerce SEO services. Indeed, with these services the client and the expert can have a better and more close look at the project.
Frequently Asked Questions