Boosting Your Online Business With BigCommerce SEO Services
If you are an owner of a small or enterprise-level business and looking to upgrade the marketing strategies of your BigCommerce store, you have landed at the right place! Think Shaw is a search engine marketing agency specializing in BigCommerce SEO services. Get in touch with us to improve the ranking of your online store on search engine results pages and rapidly increase the conversion rate.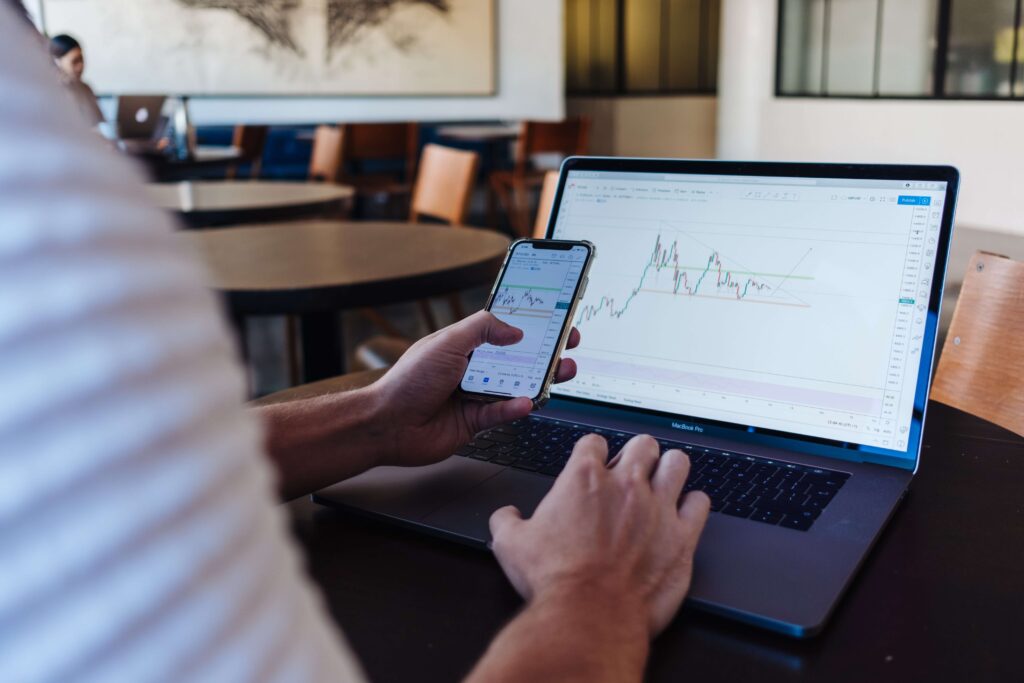 Why does your BigCommerce store require SEO Services?
Online visibility of any business is becoming a crucial component of success. Building a web business with Shopify SEO experts at Think Shaw allows your brand to have an outstanding performance among your competitors as well as customers. Hiring a reputable Shopify SEO agency for eCommerce marketing services benefits your business in the following ways:
In order to have the edge over your competitors, your online store requires BigCommerce SEO services to build brand recognition. Our team of BigCommerce SEO experts follows the updated eCommerce trends and BigCommerce technologies to thrive in the market. Below listed are few elements for a successful BigCommerce SEO:
Our experienced team of BigCommerce SEO professionals promises to offer commendable BigCommerce SEO services to make your brand name prominent in the market. Look no further and connect with us to receive unparalleled quality services to connect with potential customers, increasing the conversion rate.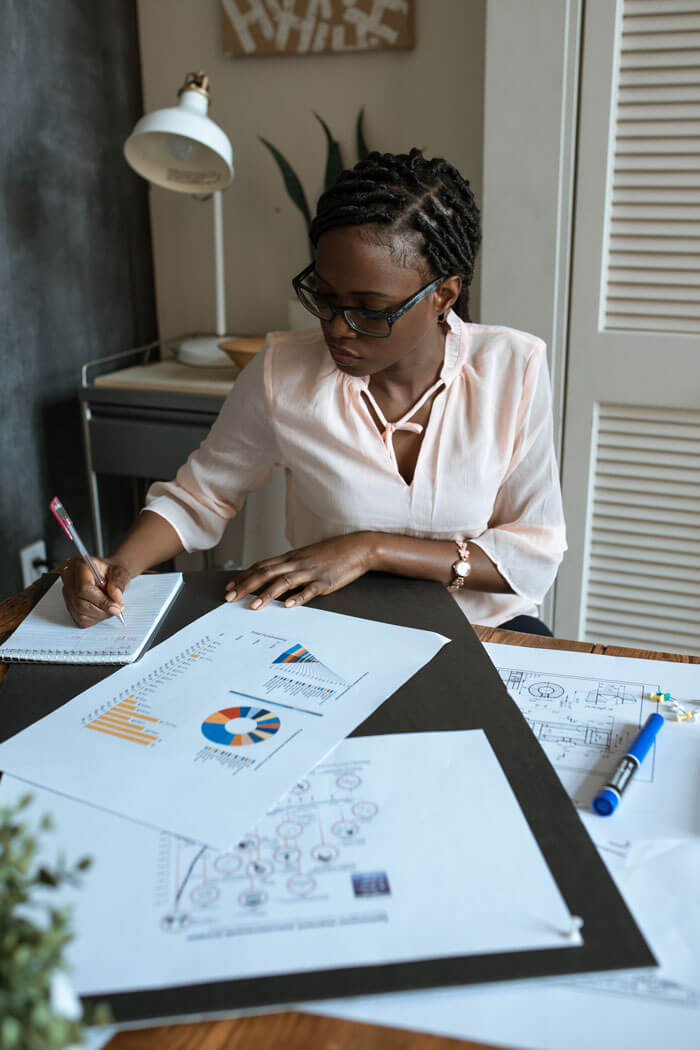 Boost The Visibility Of Your eCommerce Store with Search Engine Optimisation
Flourishing your small or enterprise-level commerce business online can sometimes become challenging if done single-handedly. Adopting optimal marketing strategies for your business is essential for brand recognition in the market. Moreover, following the right path while marketing your business is equally important to not divert from your goal. This is where businesses opt to get help from BigCommerce SEO agencies. Reputed BigCommerce SEO companies like Think Shaw possess a well-trained team of BigCommerce SEO experts. Our skillful team work round the clock to offer you commendable and top-notch quality services at the best prices.
We at Think Shaw agency work with various eCommerce content management system(CMS) platforms like BigCommerce. In fact, Think Shaw is one of a few BigCommerce certified marketing partners chosen for providing exceptional services to our valuable clients using their platform.
Using the BigCommerce CMS platform, our expert designers create extraordinary eCommerce websites which are multi-functional. The websites created through this platform allow the users to navigate effortlessly, and it becomes easy for the websites to get optimized.
Think Shaw agency has worked with multitudes of clients on BigCommerce and has met their business flourishment goals successfully. Be it increasing the client eCommerce store's website traffic or boosting the conversion rates exponentially, we are equipped to do every task seamlessly. The knowledgeable and highly skilled eCommerce SEO agency's experts keep themselves up to date with the search engine algorithms. This allows them to customize the BigCommerce platform considering their search engine optimization strategies. Working with the framework of a CMS platform is way different than optimizing an ordinary website. It requires a certain set of technical skills possessed by our SEO experts to optimize a BigCommerce.
Do your business a little favor by handing over its growth in our hands!!
Boost Your Sales With Our BigCommerce SEO Services
The experienced and well-trained team at Think Shaw offers you exquisite quality BigCommerce SEO Services. To thrive in the market and reach the marketing goals of your BigCommerce store, it is essential to carry out the search engine optimization of your website. Our BigCommerce SEO experts keep themselves up to date with the changing eCommerce trends and BigCommerce technologies to offer you the best solutions. Check out why the reputed BigCommerce store owners choose Think Shaw over other BigCommerce SEO companies:
01. Creative Theme Creation & Optimisation
Your BigCommerce online store is required to be fully customized and optimized to serve your audience better. Our creative team of developers and BigCommerce SEO experts ensure to attract potential customers and engage them. ThinkShaw is a BigCommerce design agency that transforms your eCommerce store into an online platform easily accessible to the users. Hence, capture the attention of your potential customers by having a creative theme for your BigCommerce online store.
02. Website Structure Optimisation
A well-maintained and structured website Speaks a lot about your eCommerce business. The BigCommerce developers and BigCommerce SEO experts at ThinkShaw work hand in hand to create a robust site architecture. This also allows the users to easily navigate your beautifully structured BigCommerce online store, enhancing customer experience. Therefore, get in touch with us to make your welcoming for your customers, improving search engine rankings.
Easy navigation and the loading speed of your website play a significant role in decreasing the bounce rate. For the customers to retain on your website and Trigger other requests( visit other pages), it is essential to make a responsive website design. The BigCommerce developers at ThinkShaw ensure that your BigCommerce online store fits on any screen. Moreover, they also pay minute attention that all the images automatically scale to the size of the platform or device.
Loading speed is the most crucial on-page SEO factor that can impact your search engine rankings. The skillful team of BigCommerce SEO experts works on speeding up your website processes to reduce the loading speed. The loading speed of a website is considered a crucial segment on which other marketing strategies are dependent. Professionals at ThinkShaw work with their full potential to Unleash the explicit services offered by your BigCommerce online store, ensuring high conversion rates. 
To build an active community of followers and customers, BigCommerce SEO campaigns prove to be of greater benefit. The social media experts at ThinkShaw work closely with you to build an organic social media following. We cover the renowned and highly used social media platforms like Facebook and Instagram to market your product and BigCommerce online store. Engaging the audience through social media platforms works wonders as the majority of the population are active users of some of the other social media. 
A snippet is simply a result Google shows to the users in the search results. Unlike the regular snippet, rich snippets show extra information between the URL and the description. This information primarily includes product description, ratings, review, location information, and previews. Our BigCommerce SEO experts focus on integrating rich snippets in your site build to help search engines better understand and index your website.
07. Bigcommerce App Configuration & Installation
A proper Bigcommerce App Configuration & Installation done by bigcommerce seo expert can bring a whole change. Apps have become one of the top ways to build a direct link with potential customers. Interested customers download the application and go with the process as they wish to. Customers get to know your product directly through the app which is why it is considered one of the best ways to engage and attract the audience. Bigcommerce seo expert team at ThinkShaw aims to help in setting up an app for your engagement of target audience. 
08. Targeted Keywords Research
There could be no better way of having a proper Consumer insight other than targeted keywords and research. Bigcommerce SEO knows the importance of targeted keywords and research which is why bigcommerce SEO expert teams work hard to find the best suitable targeted keywords which go along with your product/services. At ThinkShaw, our expert team with their rich experience in keyword research helps to fetch the best suitable keywords to not just improve your PPC campaigns but understanding your audience which can help you to provide content as per your audience resulting increase in leads of your business. 
09. Headings Optimization
Want to increase your presence amongst the audience? One of the best ways to increase the visibility and readability of your content related to the product or service that you provide can be done through heading optimization. One of the Bigcommerce SEO experts at ThinkShaw revealed something that they learned in their professional experience was that optimizing headings is important as they help in setting the relevance of the page along with the user search query. 
Your search engine can only find you if they'll know about you! Optimizing meta title tags when it comes to bigcommerce seo is very important as it is the major way of helping the search engines to know about your page and what exactly you offer. These are used in major places like Search Engine Result Pages (SERPs), web browsers, and social networks. With the help of a professional bigcommerce SEO expert team at ThinkShaw, you don't have to worry about this. Our experts are called experts for a reason. 
11. Content Creation & Optimization
Improving something in the majority of ways leads to the betterment of things, then why not improve your content? Content Creation & Optimization is one of the best ways to improve your existing content which can actually bring major changes to your reach. Rather than spending more time creating new content, improving the existing one can help to generate more organic and social media traffic.Bigcommerce seo experts at ThinkShaw reveals that this can boost the overall user experience.  
12. Current content modification
Improving existing content is one of the effective ways considered when the aim is to generate organic traffic or even give it a boost. Putting the right keywords, eye-catching graphics, etc,. Can help in the improvement of organic traffic. 
At ThinkShaw, the Bigcommerce seo experts team and the expert content team aims to bring the necessary changes in the existing content which shall improve not just the traffic but the readability of the same as well. 
13. Product Page Optimization
If your product isn't appealing enough to the potential customer then the whole process can go in vain. Product Page Optimization is an effective way of enhancing a product listing in order to make it more appealing or attractive to consumers in the online marketplace as practised by most of the bigcommerce seo teams. At ThinkShaw, our bigcommerce seo experts by doing proper keyword research, custom product copy, list of features etc. 
Better results mean products with Schema. Not all the sites offering the same products have the same rich results or rich snippets. This can have two reasons, either Google doesn't consider the site important enough to show additional metadata or another one that the site is not properly enhanced with Schema.org. At ThinkShaw, our bigcommerce seo expert team  understands the importance which is why they tend to add products Schema for the good. 
15. Google Analytics setup
When it comes to bigcommerce seo agencies to improve things it is important to consider Google Analytics setup. It helps to track online traffic, get data reports, improve online advertising and marketing analytics, Google analytics conversion tracking, and finding the target audience, and many more. Bigcommerce seo experts at ThinkShaw diligently work on this part for improved and better results. 
16. Google Search Console setup
Google Search Console setup has its own way of providing benefits. It helps to improve your website's search appearance, makes HTML improvements, analyzes link reports, and helps to understand Google's Index. Bigcommerce seo expert at ThinkShaw added more to this, that to gain more organic traffic and crawling of the website can be done with Google Search Console setup. This is needed by the majority of bigcommerce seo agencies all around. 
17. Profile Creation & Optimization of Links
Trying to improve traffic and SERP? This can't be done easily if you don't consider Profile Creation & Optimization of Links. Did you know that using Profile Creation links can improve your business's chance of getting quality backlinks on high authority sites?  As bigcommerce seo agency, the expert team at ThinkShaw, says that doing so can help in brand strengthening, increase in traffic, and better communication. 
Turn your idea into reality by keeping an eye on everything that's happening. The best part of a bigcommerce SEO detailed report is that it helps you to remove any hurdles that can come in the way of your project's progress. A proper bigcommerce SEO detailed report helps to keep a proper idea of what's going on, the transparency is maintained properly, moreover, it also helps to make sure the work is done within the time frame as demanded. Get it done from the expert team at ThinkShaw and see the changes in your results like never before.
19. Decades of experience
A perfect blend of experience of the old and new is what describes the bigcommerce seo expert  expert's team at ThinkShaw. 
The experienced staff brings on higher engagement not just in the work culture of the company but in delivering proper results as well. The positive impact that our team creates with their traditional ideas and the ones that come along with the new team members are worth giving a shot. Our strategies are based on what today's audience actually asks for. 
The experience and the results speak of our bigcommerce seo expert team that has been appreciated in the ways that their hard work has been paid off. Not just putting the business growth forward but meeting the client expectations and providing it in the form of best results is what our team members do. Their professional development and achievements have a lot to do with the healthy and happy culture at ThinkShaw. 
Brick by Brick, day and night efforts resulting in achievements is what has set the foundation of this bigcommerce seo agency. At ThinkShaw, we understand the importance of money and investment which is why our services are cost-effective not just to increase the number of clients but for everyone, right from a startup business to middle and top business owners to reach out to us. Money shouldn't be a hurdle on the way to success and effective results.
22. Personalized bigcommerce SEO services
ThinkShaw, being the  bigcommerce SEO agency provides services suitable for almost everyone who is looking to bring improvement to their businesses. Sometimes the services that a business uses are more complicated or different than those mentioned in our service listing, don't worry we've got that covered too! We offer personalized bigcommerce SEO services which are also handled by our team of experts. Feel free to reach out to us so that we can provide you with the best and expert solutions.
Why do people love malls these days more than a general market? One of the top reasons is that you find almost everything under one roof. Different customers may demand different services but it can be found under the roof of ThinkShaw. Our diversified staff is great at providing solutions for almost everything. Being a bigcommerce SEO agency we aim to put the best of our experience and knowledge to bring the desirable results and set the benchmark on our own. 
My online jewelry store was never as productive as it is now! I hired them for the SEO of Bigcommerce website and they streamlined the entire system so well that the organic traffic, user experience and conversion have improved a lot. Highly Recommended!!
A must recommend agency for e-commerce businesses. Their SEO team thoroughly audited my entire website monitoring major and minor errors, offered me custom plans and implemented everything exactly as discussed.
I am running an online fashion store comprising 1000+ product pages, so looking for a Bigcommerce SEO services agency capable of handling this load efficiently. Seeing significant improvement in the overall site's ranking. My car accessories store has gained both online and offline orders. ThankYou Think Shaw Team.
I find their SEO services precisely niche oriented for my semiconductor component business. They know how to utilize the funds to identify the relevant audience. Satisfied experience so far.
Think Shaw as an SEO agency impressed me the most with transparency in reports and queries. They are delivering every task on time, worth every penny!
Frequently Asked Questions