Leading Bing Ads Agency-Next Generation Optimisation Goals
Are you planning to target an area of Bing search engine users and looking for a credible Bing ads agency ? Our Bing advertising agency provides everything you'll need for your business boost. Promoting your business and growing its reach online is our job and we hold expertise to accomplish it with excellence. Undoubtedly, Google is the best search engine, but businesses are driven towards Bing for greater reach. That's why we do it this way. Our Bing PPC management can bring you the best results and business growth in a short period.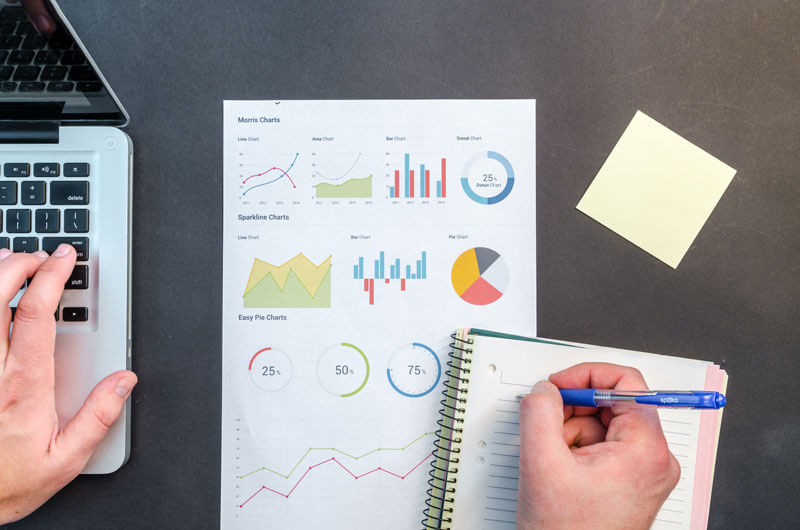 Boost Your Business Sales and PPC
The growing popularity of PPC and Bing advertising has led businesses to move towards this platform. Also known as Microsoft ad, it has started to gain popularity over its competitors with steady growth in PPC advertising. The platform recently passed the 10% mark in market share, making Bing an attractive advertising tool.
Through our strong Bing ad campaigns, you can expect better branding and advertising for your business. We keep your business objectives in mind and bring you an opportunity to advertise according to your target audience.
Are you looking to grow your sales and business leads? We offer an expert Bing ads team to help you out. We can take your business to the next level with our Bing PPC services and solutions. Think Shaw offers bespoke Bing's Ads auditing and retargeting/remarketing to get you faster results.
Pay per click is a tool by search engines through which businesses can advertise themselves and hold a leading position. You have to put less effort and time than SEO to reach the top relevant SERP (Search Engine Results Page) with a paid campaign.
It's more pocket-friendly than SEO as you only have to pay when the advert gets clicks. In other words, use this productive tool for generating traffic equal to other search engine advertising
Haven't tried PPC advertising? Now is the time to do it. Bing is not only a search engine powered by Microsoft, but it also uses the resources of Yahoo. Bing advertising is a powerful ad campaign through which you can get absolute results.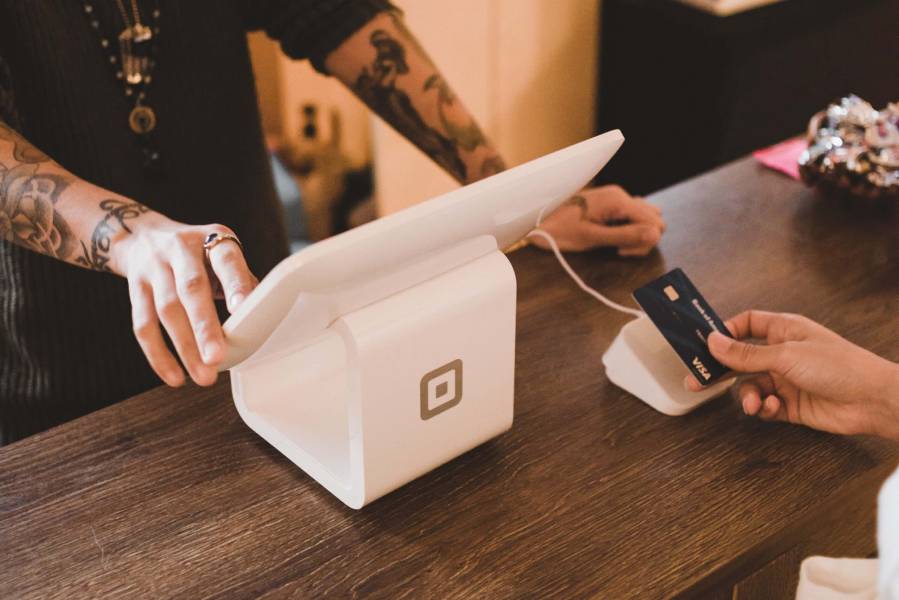 A recent study showed that Bing is used more by females, and it is more famous among mature demographics (35 and above). A great advantage for online businesses as people from this age group tend to have more income. Plus, they often make bigger purchases. That means the online companies can expect a bigger ROI through Bing's ad PPC.
Get access to our expert Bing ad campaigns because we work with advertisers who have a strong mindset to choose the right campaign. Sure, Google Adwords is more popular, but our Bing advertisements can provide a way to achieve better CTR and more conversions.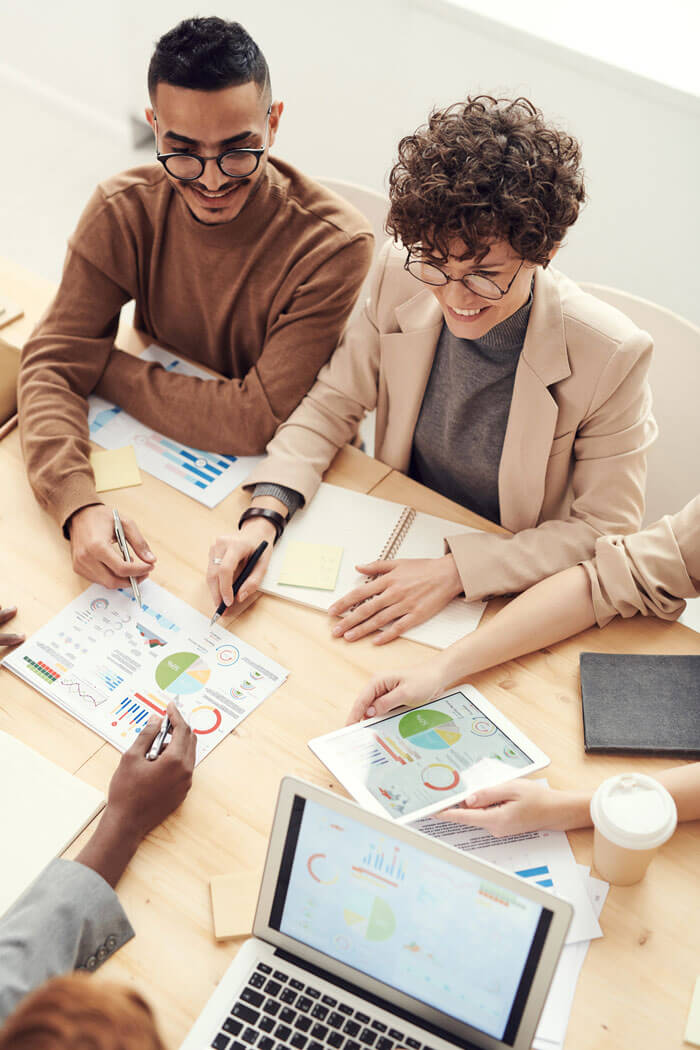 Tailored Bing Ads Services For a Better Business Exposure
Bing ads services can help you reach more audiences than ever before. If you do not want to limit your business to Google users, Bing advertising can help you. We offer Bing advertising services that can up-scale your business and make more people recognize you. Our Bing PPC advertising can provide custom services that suit your budget and business goals. Get these services and grow your reach to non-Google users also.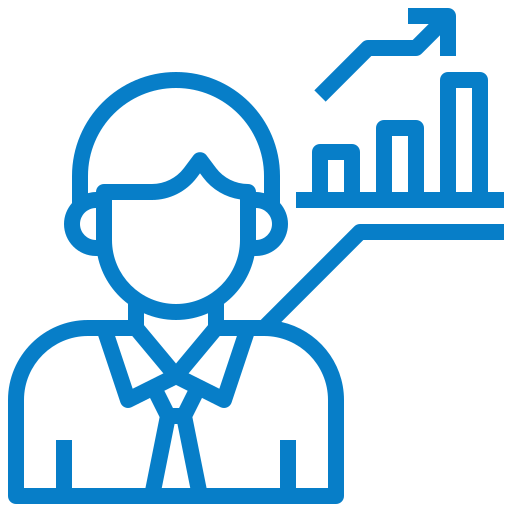 Bing Shopping Services
Through Bing ads services, you can make the experience of your customers easier and simpler. Its shopping services can help your customers to search for your products easily and in a convenient way. Being an online business, Bing advertising shopping services can drive more customers towards your business by offering an easy to use interface. It can be a helpful platform to provide easy navigation, enhance the customers' shopping experience, and bring items from various sources on your single website. Our Bing ads agency provides Bing PPC through which you can efficiently boost your reach.
Thorough Research to Select the Right Keywords
Search engine optimization is a game of choosing and fitting keywords the right way and other factors. They play an essential role in making your Bing advertisement more result-driving. The best Bing advertising campaigns include the choice of keywords. It can help you look for the relevant keywords for your campaign and make the Bing ad more successful. Our Bing ads agency assists businesses to have the appropriate keywords through which they can attract more visitors to their website.
Optimize your Landing Pages
Bing ads services allow you to optimize your landing pages and make them more efficient. The proper optimization of landing pages can have a significant impact on your business. Whether a customer stays or leaves your website depends on your landing page. Through Bing advertising, you can ensure an effective landing page optimization that can affect numerous elements of your site. If you are looking for conversions through Bing PPC and generating more leads, our Bing ads agency can help.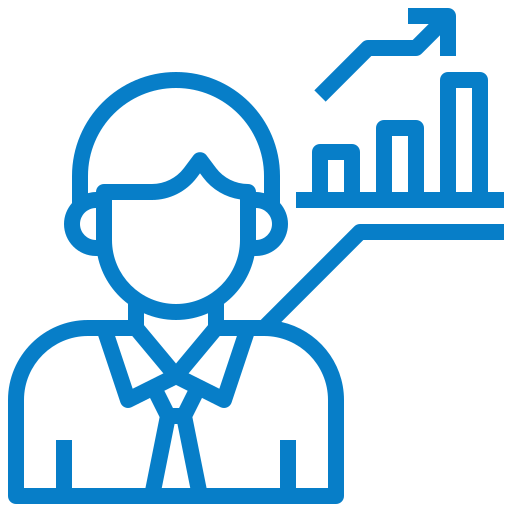 Read your Competitor's Market
The first step to take when looking to grow your business identity is to analyze your competitor. Understanding the position of your competitors defines where your ad needs improvement. Bing ads also let you read your competitors' performance gaps and take care of them in your campaigns. Bing ads agency allows you to have a competitive edge in your advertisements and improve the identity of your business.
Keeping a Record of Conversions
Ad conversions are the action of customers when they interact with your ad and react based on it. For example, if a customer saw your Bing ad, clicked on the text ad, or watched the video and chose to buy the product based on it, it can be counted as a conversion. Our Bing advertising campaigns allow you to keep track of conversions to check the progress of the campaign. Through monitoring, you can analyze the weak points and work on them.
Campaign Management
Bing ads make campaign management simpler. Effective campaign management leads to improved performances, and you are able to fulfill the requirements of consumers. Our Bing Ads agency can help you with custom Bing advertising campaigns to match your expectations. Work with our Bing PPC specialists to keep track of your campaign and meet the requirements of the users.
Tap Into High Converting Links with Bing Ads
Want your leads to convert? Bing PPC lets your dream come true. Generally considered an underutilized search engine marketing platform; however, it has delivered an immense revenue boost to eCommerce startups. A few recent reports claim Bing has increased its paid search clicks since 2020.
Undoubtedly, Google is the preeminent search engine, but why do businesses tend to focus on Bing Ads? To be honest, Google is consumed with saturated yet competitive digital businesses. In other words, it's isn't easy to stand out. Meanwhile, Bing is appreciated for its over 20% per year growth in paid search advertising since 2018.
Bing--- today's easiest choice to start online advertising. The platform encourages you to reach an interested audience quickly that drives you to convert more links. Plus, put your Ads on top SERPs for better visibility and traffic. Your golden chance to generate high leads & conversions.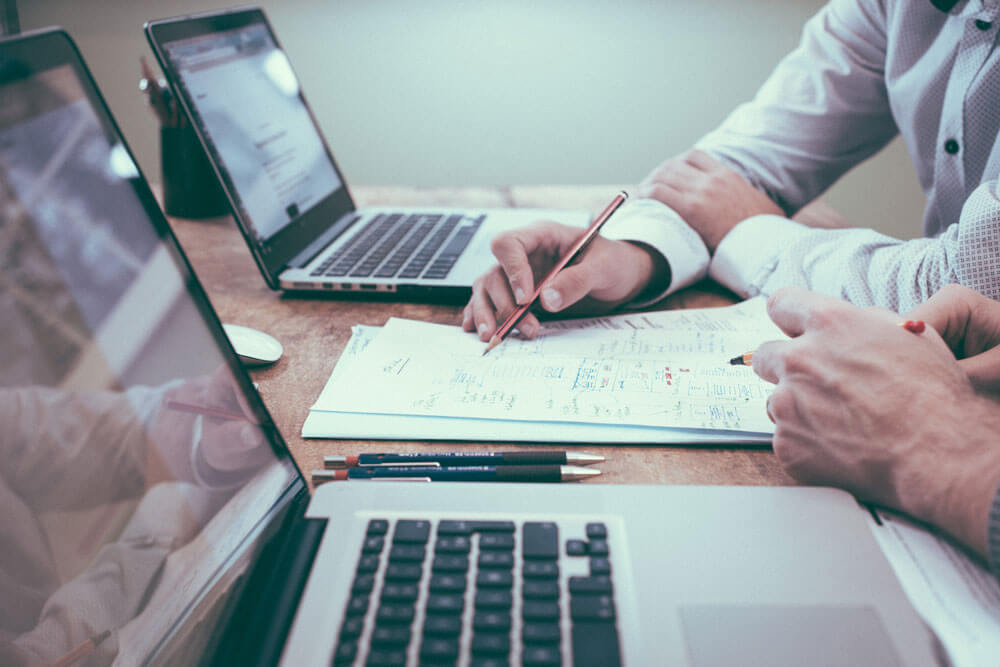 Bing has immense advantages for SMBs that Google doesn't offer (yet). We all know small-scale businesses need cost-effective tools to attain optimum results in their limited budget.
SMBs----your dream of high ROI in less budget is now a practical yet achievable goal by working with our Bing Ads Agency. Our team has better control at the campaign & ad group level. Moreover, our intensive methodologies enhance the campaign with detailed targeting options.
We work with advanced keyword tools that create a campaign with good search volume keywords. Our team manages your ads correctly and identifies the opportunities for improvement.
Are you ready to work with leading marketers? Take advantage of our Bing advertising services. With our targeted and custom approach, you get more leads & profits that your competitors will miss out.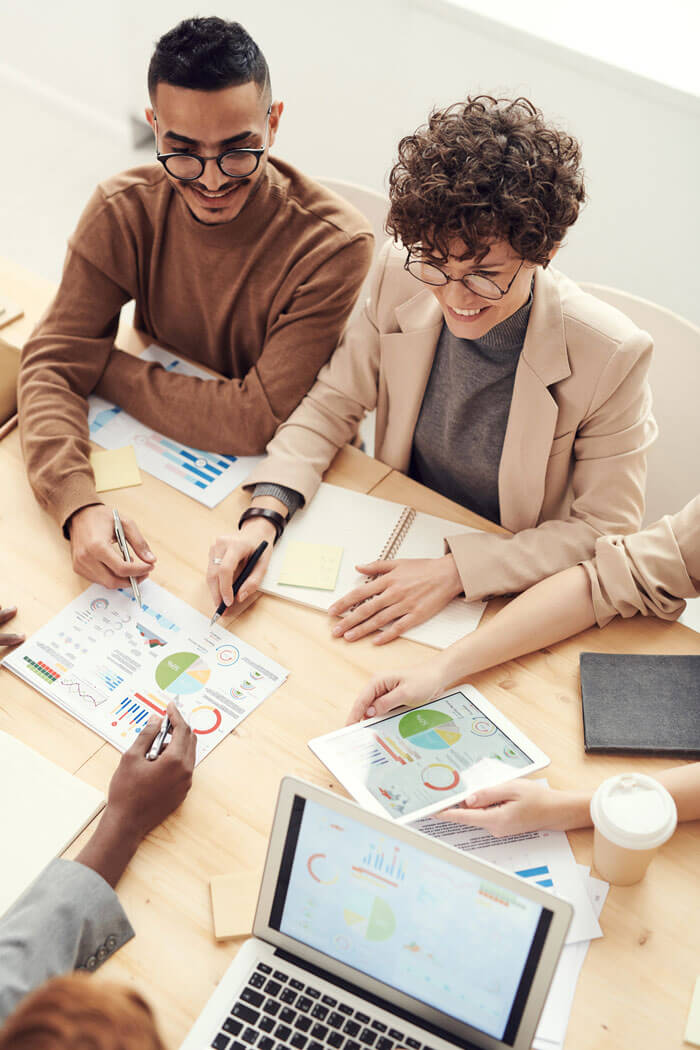 Build Low-Cost Automation Campaigns for High Outputs
Budget is a big constraint for most organizations that tend to focus on SEO rather than online marketing. Bing advertising is the treasure that brings you tons of clicks & conversions. But doing it the right way makes a difference; otherwise, it ends up with high advertising costs.
Bing advertisements have the same auction dynamics as Google Ads Auction. This allows your campaign to perform better in a less competitive zone. Businesses advertising on Google & Bing have observed an average of 33.5% cheaper CPC in Bing. Indeed, it sounds phenomenal. Apart from low cost-per-clicks, the ad position on Bing was far better than Google. Thus, encourage better CTRs.
Many businesses have failed to recognize the essence of Bing's paid-ads results. The lack of trust in Bing compared to Google is the paramount reason for running expensive campaigns on Google. Our in-depth knowledge of Bing's ad platform rockets your sales to infinity without chasing colossal money.
Keep your ad expenses low by hiring Bing ads specialists. Our experts timely monitor the campaigns and identify the reasons for the high clicks and fewer conversions. We work from scratch and leave no stone unturned. We'll ensure that our client's advertising campaign is properly aligned with your organization's mission.
At Think Shaw, you get your every problem fixed conveniently. No matter how minor or complex the puzzle is, we are always ready to solve it. What most businesses overlook, we assist you in identifying to open the doors of opportunities.
In addition, we understand better the nitty-gritty of each type of ad, giving you soaring sales. Be a part of the game-changing revenue experience that is achieved within your budget limit. Get ready to grow!
Collaborate with us for Potential Reach
Your business needs better exposure to sustain in today's competitive era. So, online promotions aid you to attain your conversion & targeting goals. Here, we come in handy! Our Bing advertising experts are well-versed with the technicalities of this powerful platform.
Cost-effective reach with Bing ads is a great move to take your business high. In addition, they allow you to have tailored campaigns to reach the right people at the right time. As thousands of campaigns are run every day, it's challenging to create the impacting Bing PPC campaign complying with your business needs.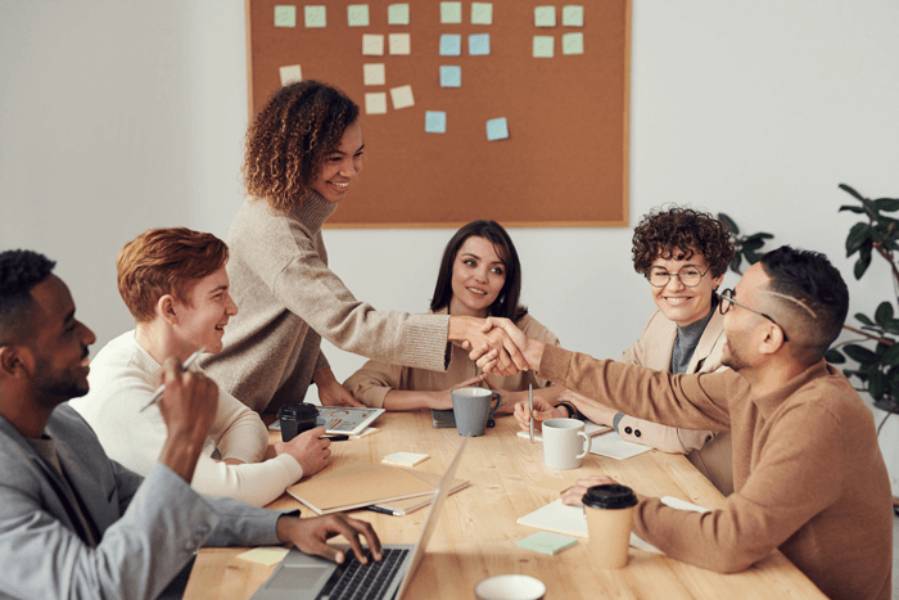 Think Shaw leverages this opportunity with better-performing optimized ads. We work with efficacious strategies to boost your organization's growth. Selecting the best Bing Ads Agency might sound like a roller coaster ride for most of the clients. No worries, our right tricks and tools give you a purpose to work with us.

Our Experience Speaks Louder
Managing Bing ads campaigns with no hands-on experience may not deliver optimum results. We have decades of experience working with B2B & B2C in Bing Advertising. Save your time & budget by letting our accredited professionals design your campaigns. Our dedicated team will analyze your top growth opportunities. Time to level-up your Bing PPC ads and enjoy the high reach, leads, and sales. Schedule a meeting with us!

Our Award-Winning Team Push the Limits
We are a proud award-winning Bing Ads marketing company. Our team of professionals love challenges to meet personalized targets within the time frame. Moreover, Bing ads are a significant way to maximize ROI in a limited time. Hence, our certified specialists use their core skills to meet your brand values & objectives. Our exceptional services develop results-driven Bing advertising campaigns. We look forward to working with you by offering outstanding results.

Transparency is One of Our Key Values
We smile when our clients are highly satisfied. We bring committed work to your table and are certain to maintain transparency. Our Bing's ads management doesn't include any fraudulent practices as we work on ethical grounds. We offer you timely reports and status that build trust and strong connections. Start with your Bing advertising campaigns with a reliable agency providing dedication & skillful support. Remember, your goal is our goal.

Drive Sales with Our Cost-Effective Campaigns
Our team's smart strategies, testing techniques, and optimization improve your Bing ads. Whether text ads or display ads, we create a budget-friendly Bing advertising campaign. Our experts strive to get high results with an optimum ad budget. We also ensure to grab the highest value for each dollar you spend on Bing PPC ads. Our proven tactics have helped our many clients to meet the desired targets. We are happy to see your campaign achieving new heights and gift your business success & prosperity.

Offer Personalized Bing Ads Management Services
We provide customized Bing PPC services to entrepreneurs across the globe. Plus, help our clients to generate additional revenue over their competitors. The power of Bing ads features modifying campaigns to meet every organization's needs. Our passionate team utilizes the strength of the Bing advertising platform to market your products and services. We work with every client closely to understand their target market.